Photo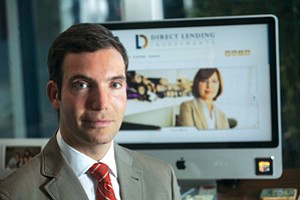 Direct Lending's Brendan Ross at his home office in December 2013.
Stories this photo appears in:
Brendan Ross, founder of Direct Lending Investments, has been arrested by the FBI on fraud charges.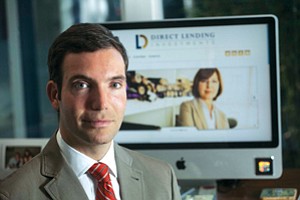 FINANCE: Direct Lending commits $250 million to back loans by Biz2Credit.
Hedge fund Direct Lending puts its money on the peer-to-peer practice with a $250 million commitment.