Photo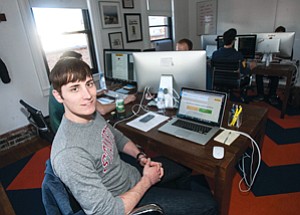 In Hunt: RadPad Chief Executive Jonathan Eppers at the Santa Monica headquarters of the rental listings business.
Stories this photo appears in:
INTERNET: RadPad hopes to click in rental listings space with mobile app that lets renters make their monthly payments.
RadPad looks to make a move in the rental listings market with its app that processes payments.