Photo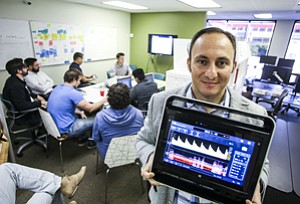 Heady Investment: Leo Petrossian with a diagnostic device at Neural Analytics' headquarters in West Los Angeles.
Stories this photo appears in:
Rancho Park-based medical robotics company Neural Analytics Inc. announced May 8 it raised a $22 million Series C round led by Westwood-based venture capital firm Alpha Edison.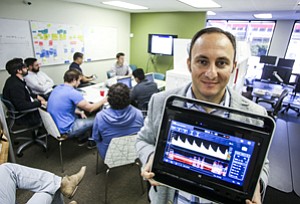 Online pioneer in food delivery LAbite faces once-uncrowded sector flooded with rivals
LAbite faces new competition from tech giants and startups homed in on the food delivery sector.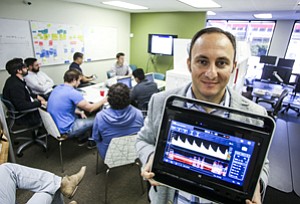 BIOTECH: Neural Analytics also sees investors helping open that country's market.
Neural Analytics has foreign money on the brain after a $15 million investment from two Chinese backers.