Photo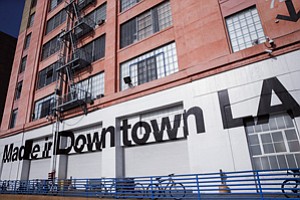 Tough Times: American Apparel's downtown L.A. HQ.
Stories this photo appears in:
Less than a year after emerging from bankruptcy under new leadership, American Apparel has again filed for Chapter 11 protection, and this time the specter of large-scale layoffs is looming. The filing came just after midnight Eastern Standard Time Monday morning. American Apparel faced a $2 million payment due Tuesday to FTI Consulting Inc. that likely spurred the filing, according to several sources who asked not to be named because they weren't authorized to speak publicly. The company had been exploring a sale to several branding firms in recent weeks, but couldn't find a buyer.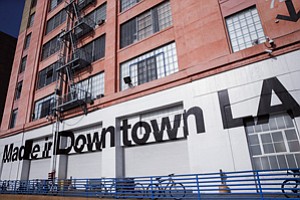 MANUFACTURING: Shares of American Apparel slide with bad credit, sales news.
American Apparel shares tumble as mounting credit and sales woes point toward a bankruptcy filing.