Photo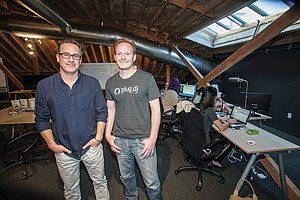 Spinning Online Music: Plug.dj's Christian Jones, left, and Alex Reinlieb at the music streaming service in Culver City.
Stories this photo appears in:
INTERNET: Plug.dj says money not focus as it seeks to navigate rights issues.
Music streaming service Plug.dj sounds out a revenue model it's works to get a handle on rights issues.