Photo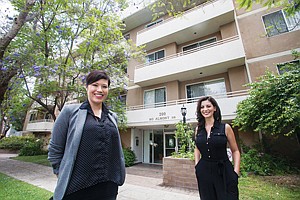 LENDING A HAND: Johanna Traynor, left, and Alexa Mizrahi of Loan Oak Fund, which financed a hard-money loan for the purchase of this Beverly Hills complex.
Stories this photo appears in:
Hard-money lending – loans against hard assets such as real estate – is on the rise in Los Angeles.
Hard-money lending is on the rise because banks can't make certain types of loans and investors are looking for high returns.