Photo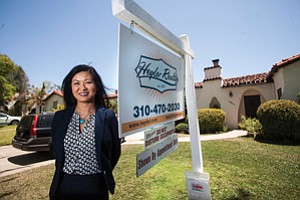 Putting Out Welcome Mat: Heyler Realty co-owner Jae Wu at a Westside home listed for about $1.2 million.
Stories this photo appears in:
HOUSING: Median surpasses $500,000 for first time since '07.
L.A.'s median home price has passed $500,000 for the first time since 2007, but there's little bubble worry.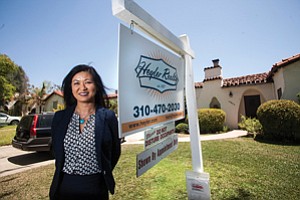 The return of the bubble? Thanks to the economic recovery, the Westside tech boom, the end of the foreclosure wave and the return of cash-rich investors, L.A. has hit a milestone: The median home price has topped $500,000 for the first time in seven years.