Photo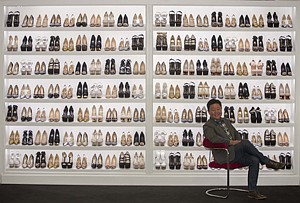 Brian Lee, chief executive of ShoeDazzle, with some of the online footwear vendor's products at the company's office in Santa Monica.
Stories this photo appears in:
Honest Co. Chief Executive Brian Lee doubled up on duties by stepping back into the top position at ShoeDazzle.
LegalZoom co-founder Brian Lee has doubled down on the Internet as CEO of both ShoeDazzle and Honest Co.