Photo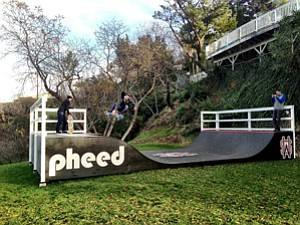 A skate ramp in the backyard of the "Pheed House" on Mulholland Drive. Photo courtesy of Pheed.
Stories this photo appears in:
Pheed's audience grew so quickly that it stopped accepting new members at the end of December. One month later, Pheed has quietly reopened, allowing the public to sign up again.