Photo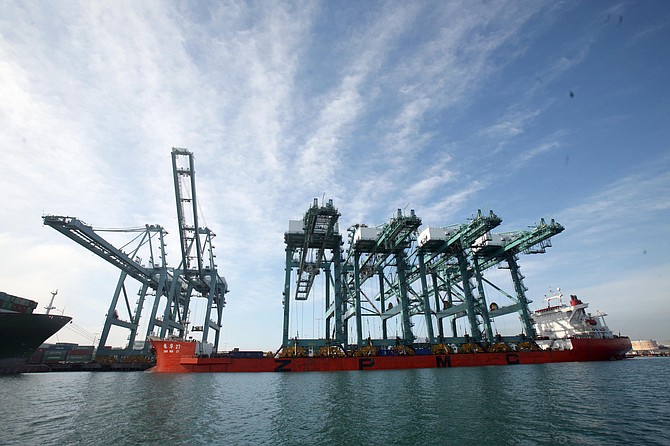 China Shipping cranes arrive at the Port of Los Angeles last week.
Stories this photo appears in:
TRANSIT: Coalition fights for answers on how many jobs Metro deal created.
A local labor and civil rights group is asking the Los Angeles County Metropolitan Transportation Authority to prove that a $500 million contract it signed with a Canadian manufacturing firm is in fact creating jobs in the region and elsewhere.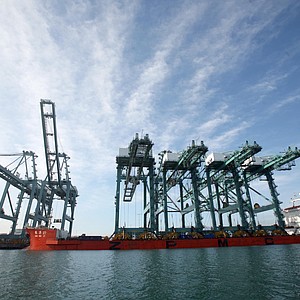 Dredging project churns up big battle at L.A. port
Where to deposit sludge from an L.A. port dredging project is a question that's sailing all the way to the City Council.