Photo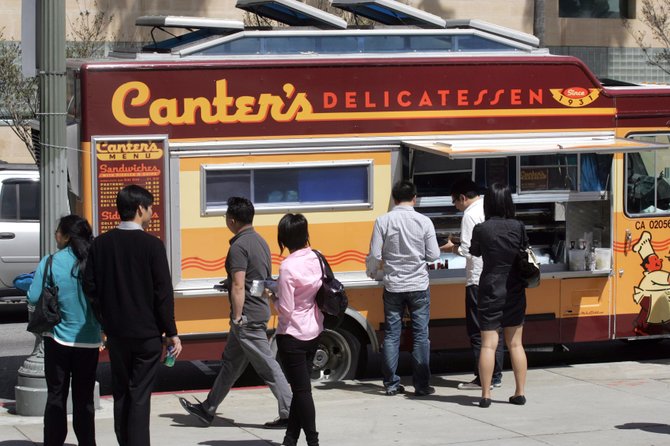 Canter's deli truck parked on the Miracle Mile
Stories this photo appears in:
Organization has attorneys on retainer as councilman cracks down.
A group called SoCal Mobile Food Vendors Association has formed to fight for the right of gourmet trucks to sell Korean barbecue and other fare.
Fairfax District's Canter's hits the road with curbside service.
The granddaughter of a Canter's deli founder has taken the landmark eatery's fare to the streets.