Champion Real Estate Sells Nashville Asset
Monday, January 10, 2022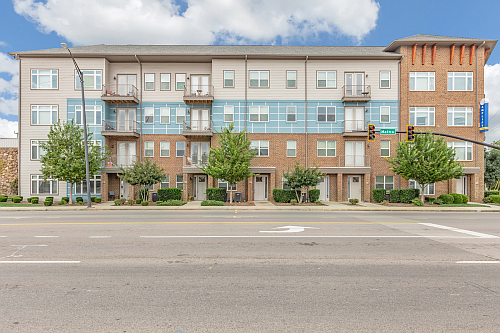 Sawtelle-based value-add real estate investor Champion Real Estate Co. has sold a 74-unit multifamily property in Nashville, Tennessee, for $20.5 million.
Champion Real Estate had purchased the property, dubbed Amplify on Main, for $14.1 million in 2015. It was built in 2014 and redeveloped in 2021 after being damaged by a tornado in 2020.

It has a mix of one- and two-bedroom units in addition to townhomes.
"Since Champion's acquisition in 2015, the Nashville market has grown significantly, accompanied by rising rental rates and compressed cap rates," Parker Champion, the company's chief operating officer, said in a statement. "This growth provided an ideal exit opportunity for Champion. While we prefer to hold deals for long-term cash flow, we had already identified a 1031 exchange property providing a tax-efficient investment for our investors."

Kirkland Co.'s William Kirkland and Miller Harris represented the unnamed buyer and seller in the transaction.
Champion is incredibly active in multifamily and student housing, having invested in assets near the USC campus since 2015, including acquiring several properties in 2021.
 
In July, it acquired the former Alpha Gamma Omega fraternity house at 2831 University Ave. from Sawtelle-based University at 30th Investors for $7.5 million. In May, the company bought a former fraternity house at 668 W. 28th St. in University Park from Wall Street Properties for $8 million. The two properties are being rebranded as Victory House West and Victory House, respectively.

At both properties, Champion Real Estate is adding accessory dwelling units to increase the number of units on the property. 
For reprint and licensing requests for this article, CLICK HERE.