Demand for Apartments in Long Beach Climbs
Monday, January 3, 2022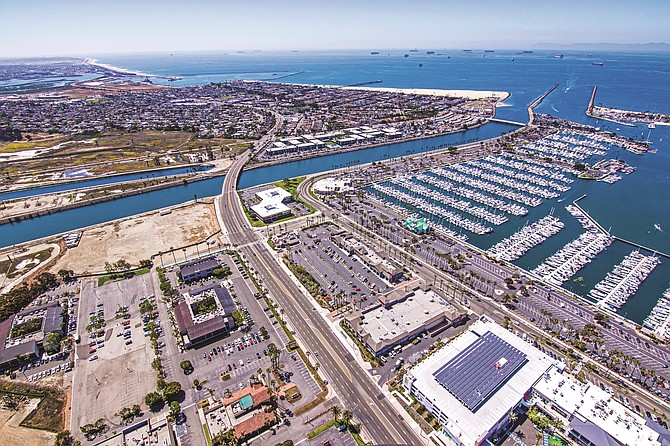 Multifamily properties in Long Beach have been in high demand. The occupancy rates for apartments in the area was 97.1% as of the third quarter of 2021, the highest in 11 years of research provided by Newmark Group Inc.

That gain is despite 421 new units being delivered to the market.
And the effective monthly rent per unit was $1,716, also the highest in the recorded time period, up more than $100 from pre-pandemic 2019 levels.

Investor interest
Those metrics, experts agree, have led to strong demand from investors.
"This year, toward the spring, transaction volume picked up to more normal levels after taking a pause in 2020 during the height of the pandemic," said Jack Levis, a vice president at CBRE Group Inc. "Vacancy is down, and with that comes rent growth, (which are) all signs of a healthy market in Long Beach"

Levis added that in the past few years, the city saw "exceptional rent growth. Rents are lower than the L.A. average over the whole L.A. County, but there's been great opportunity as rents have been increasing year after year for investors to find value."
Newport Beach-based Waterford Property Co. is one of the developers that has taken note. In 2021, the company made two major acquisitions in the area: the 14-acre City Place Long Beach with New York-based Turnbridge Equities and Beverly Hills-based Monument Square Investment Group, which it plans to turn into a mixed-use development, and the 216-unit Oceanaire with the California Statewide Communities Development Authority, which will be workforce housing.

Waterford now owns more than 500 multifamily units in the city.
"Since we founded our company in 2015, we've been extremely active in Long Beach," Waterford founder and Long Beach resident Sean Rawson said. "What we like about Long Beach is, starting from the top, it's got great leadership, political leadership … (is) pro-economic development. They put policies in place that make it very favorable for investment and economic development. In addition to that, its location between downtown Los Angeles, West L.A. and Orange County — (and) you have a lot of strong, long-term growth drivers such as the ports, the coastal proximity for tourism and the fact that it's easily commutable to jobs in all of those employment bases — makes it a great place to live." 

Development potential
A lot of development is underway in the area now. Some big projects in various stages of development and planning include Waterford's City Place; 810 Pine Ave., a planned assisted living community with 78 units; Aster, a 218-unit multifamily project with ground-level retail; and the Breakers Hotel, a 185-room hotel with event space.

In December, a shopping center pegged for redevelopment into a multifamily property at 6500 E. Pacific Coast Highway sold for $68 million. Onni Group of Cos. purchased the 6.2-acre site. Newmark's Kevin Shannon, Bill Bauman, Ken White, Chris Benton and Anthony Muhlstein represented the seller and the buyer in the transaction.

Benton said a lot of investors are interested in Long Beach now because rents are rising and the product that has come online over the last several years has been absorbed well into the marketplace. Its discount compared to other areas in the L.A. area is also a draw.

"The quality of life is a big driver here," Benton said. "You get more bang for your buck in Long Beach."
And Levis added that all the construction going on now was a huge plus for the market.

"There's new construction and change of use, and there's a lot of money put into the city," he said. "That attracts higher (earners), a different type of tenant, and there's trickle down to each other building, all the other classes of buildings. Investors are happy that there's a lot of investment and development happening."

Rawson called Long Beach "the last major coastal city that still has strong development potential. Most of coastal Southern California is built out and not zoned for development."
He said he wants to continue to do ground-up development and buy existing properties in the area.

Levis said he expects to see rents continue to rise in 2022 and to see more development. Despite the number of large projects in the area, he added that it's still a small percentage of the overall supply, meaning that the market is not getting overbuilt.
 
Robert Stepp, principal of Stepp Commercial, said that while Long Beach has seen a lot of interest, state regulations could be a concern going forward.
"We're seeing interest for sure," he said. "It's dropped off about 20% in terms of the interest in the properties because of everything that's going on with the state and the stricter landlord rules and regulations going on. We're still seeing interest, though, and we're seeing a new buyer pool coming in."
 
He added that about 30% of the properties trading now come from the same six or seven investors.
"There's a group of buyers who have taken a long-term view," Stepp said.
Still, he said he expects prices to cool and rents to stabilize.
For reprint and licensing requests for this article, CLICK HERE.