Troy Products Acquires Prisoner Transport Systems
Monday, September 27, 2021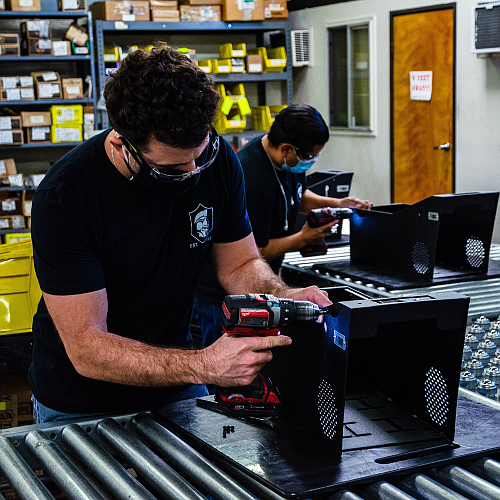 Troy Sheet Metal Works Inc., d.b.a. Troy Products, said it acquired Prisoner Transport Systems from Quality Plastics Inc., based in Sparks, Nev.

The $1.2 million deal will enable the Montebello-based maker of accessories for public safety vehicles to expand its product lineup to include police vehicle partitions, thermal-formed transport seats, window guards, seatbelt systems, door caps and floor pans.

"It gives us more of a competitive edge," said Troy Products Chief Executive Rigoberto Guadiana. "The owner was getting ready to retire, so we purchased their patents and some of their machinery."

Troy Products has 81 employees and operates a 50,000-square-foot manufacturing plant in Montebello where it makes center consoles for police vehicles that hold radios and other accessories, as well as trunk organizers and lock boxes officers sometimes use to store flares, batons or guns.
 
Virginia Wright started the company in 1930s and handed over the reins to her son Jack Stewart in 1984. Guadiana was hired in 1993 and took over as chief executive in 2017.

"They ran out of family to operate the business, but they were my mentors, so they asked me to take care of their business and the employees," Guadiana said.

The company, owned by Jack Stewart and the Carl Kahalewai Trust, is on track to end this year with about $20 million in revenue. Its product development pipeline includes computer docking stations and push bumpers that mount on the front of a police vehicle.
For reprint and licensing requests for this article, CLICK HERE.