CRCD Lines Up $6 Million for Affordable Apartments
Monday, September 27, 2021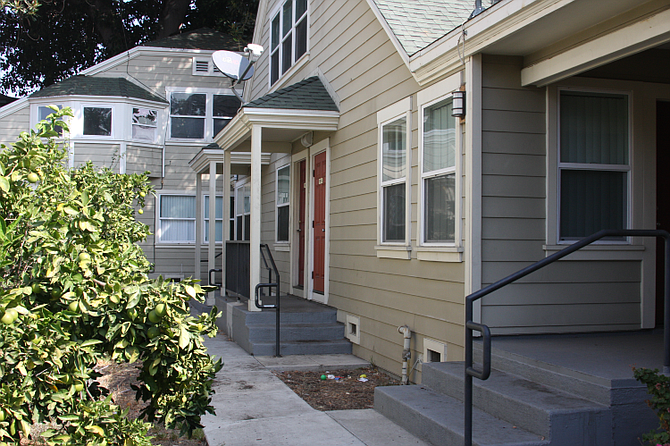 Coalition for Responsible Community Development, an affordable housing developer based in Historic South Central, has secured $6 million in financing to build 50 apartments for low-income families in Boyle Heights and further its expansion goals.
 
The money was awarded by Maryland-based Enterprise Community Partners Inc. and includes a $1.5 million line of credit for general expenses and a $4.5 million loan to finance the construction of 50 units to be set aside for families making between 30% and 60% of the median income in the area.
 
The developer will seek vouchers for up to 50% of the units, and those living in the units will pay no more than 30% of their household income on rent. The vouchers will cover the rest.

The financing is an extension of a long-standing partnership between the coalition and Enterprise.

CRCD President and Chief Executive Mark Wilson said his company, which was founded in 2005, started working with Enterprise about a decade ago.
"Enterprise was an early investor in CRCD to provide grant funding primarily to support programming to help people get into affordable housing. They were also an early investor in our first affordable housing project," Wilson said.

Enterprise had previously given CRCD $160,000 in a grant for a different project.

Enterprise previously invested in the 36th Street Apartments in Historic South Central, which CRCD rehabilitated in 2009 in partnership with Little Tokyo Service Center. It also received $3 million from the city for the project.

"We've been working together for some time, and as CRCD built its capacity over the years and started taking on more projects and longer projects, Enterprise took another look at the organization to see what our capacity was and how we could expand our capacity more," Wilson said.

Jimar Wilson, vice president and Southern California market leader for Enterprise, said the company has invested $3.3 billion in Southern California from 1983 to 2020 to preserve and create 38,500 low- and moderate-income homes.

The $6 million awarded to CRCD comes from Enterprise's Equitable Path Forward fund, a $3.5 billion, five-year program aimed at helping "dismantle the deeply rooted legacy of racism in housing," Jimar Wilson said.

The funding is essential, he said, because minorities often have a harder time getting capital and loans.

He also said L.A. is already one of the larger markets for Enterprise, but he expects to provide even more funding locally.
 
Mark Wilson said some of that $6 million would be used to purchase land more quickly than CRCD would have been able to without the cash on hand.
"These dollars allow us to be more competitive within our community," he said.
 
An investment like this was "desperately needed in South L.A.," he added, and would allow the group to do future projects.

"We're definitely hoping that we can use this $6 million to leverage more affordable housing units to come online in South L.A. We know for a fact that these dollars are going to help us to produce up to 200 units of affordable housing," he said.

While some of the funds are earmarked for the Boyle Heights project, some of the grant will be used to create up to 200 units through other projects. 
For reprint and licensing requests for this article, CLICK HERE.