3 Retail Properties Sell for More Than $110 Million
Thursday, September 23, 2021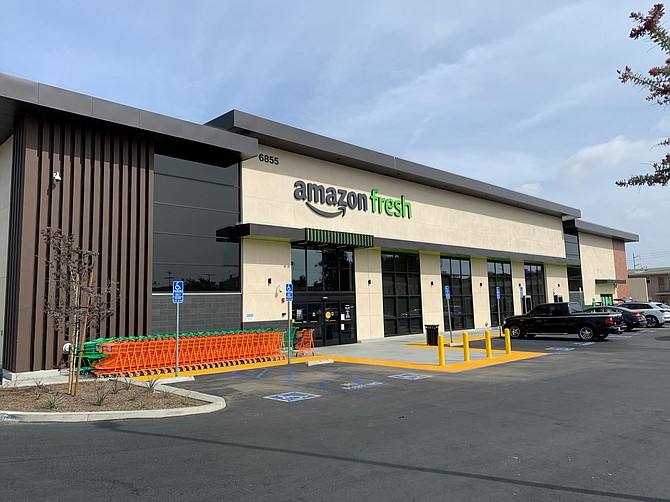 Three single-tenant net lease retail properties in L.A. have sold for a combined total of more than $110 million.
Newmark Group Inc.'s Bill Bauman, Kyle Miller and Matt Schwartz represented the sellers in each of the transactions, which were announced Sept. 23. 
The largest sale was a property housing a Home Depot. The storefront, at 5040 San Fernando Road in Glendale, sold for $61.8 million.
The property is 111,624 square feet, consisting of a 94,530-square-foot Home Depot building and an outdoor sales area.
The buyer of the property was Santa Monica-based Charing Cross Partners. The seller was Decron Properties Corp., which is based in Carthay.
"We were pleased to represent Decron Properties in the sale of this single tenant Home Depot in a dense, affluent and high barriers to entry Los Angeles submarket," Bauman said in a statement. "In addition to the appeal of the existing asset and cash flow, the property's favorable zoning offers the buyer significant intrinsic real estate value facilitating future redevelopment for multifamily or alternative uses."
The second sale was a 29,456-square-foot Amazon Fresh store. The property, at 6855 La Cienega Blvd. in Westchester, sold for $35 million.
Cushman & Wakefield's Kevin Held represented the buyer, a private family office. Red Mountain Retail Group was the seller. 
Red Mountain Retail Group also sold a property at 6801 La Cienega Blvd. in Westchester to a private investor based in Orange County for $13.7 million. It was the highest-priced Chick-Fil-A store ever sold, according to Newmark. 
"We were thrilled to work with Red Mountain Retail Group in the disposition of these two assets," Miller said. "Amazon Fresh and Chick-Fil-A are both distinguished, high-profile brands that generated significant investor interest in these properties."
Single-tenant net lease retail properties, like the ones that sold, experts agree, are highly desirable for investors.
In these types of leases, the tenant can be responsible for everything from property taxes to maintenance. They are seen as a passive source of income for an owner who gets the benefit of monthly rent payments without owning a management-intensive property.
For reprint and licensing requests for this article, CLICK HERE.