Levine Leichtman Buys Walden Behavioral Care
Monday, September 13, 2021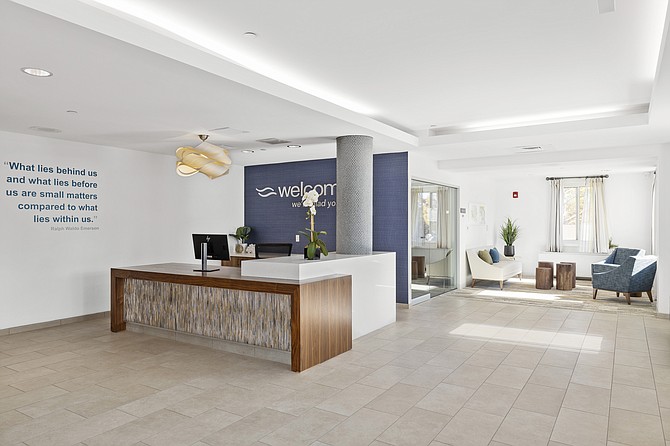 A portfolio company of Beverly Hills-based private equity firm Levine Leichtman Capital Partners completed its acquisition of Walden Behavioral Care.
Monte Nido & Affiliates, which operates residential and intensive outpatient eating disorder treatment programs, completed its purchase of Waltham, Mass.-based Walden Behavioral Sept. 13, according to Levine Leichtman.
Levine Leichtman, which has more than $9 billion in assets under management, did not disclose terms of the purchase.
With the addition of Walden to its portfolio, the private equity firm seems to have reversed a trend of selling businesses.
Since March, Levine Leichtman has acquired Hopkins Bruce Publishers, Creditinfo Group and CE Resources Inc., and invested in Prime Global Medical Communications Ltd.
The private equity firm has sold seven businesses this past year.  
Levine Leichtman has sold its ownership stake in Dallas-based environmental consulting firm Trinity Consultants Inc., Nothing Bundt Cakes, ZorgDomein, Jonathan Engineered Solutions, Futurewhiz, Pacific Handy Cutter Inc. and FlexXray Holdings.
Founded in 1996, Monte Nido is based in Miami
and operates 44 treatment facilities across 13 states. It offers inpatient, residential and outpatient services through five brands: Monte Nido, Oliver-Pyatt Centers, Clementine, Rosewood and Walden.
Walden, founded in 2003, offers inpatient, residential, partial hospitalization and intensive outpatient programs in Massachusetts, Connecticut and Georgia.
Stuart Koman,
Walden's 
founder and chief executive, has been appointed chief strategy officer of Monte Nido.
For reprint and licensing requests for this article, CLICK HERE.