LA Apartment Vacancies Drop, Rents Rise
Monday, September 13, 2021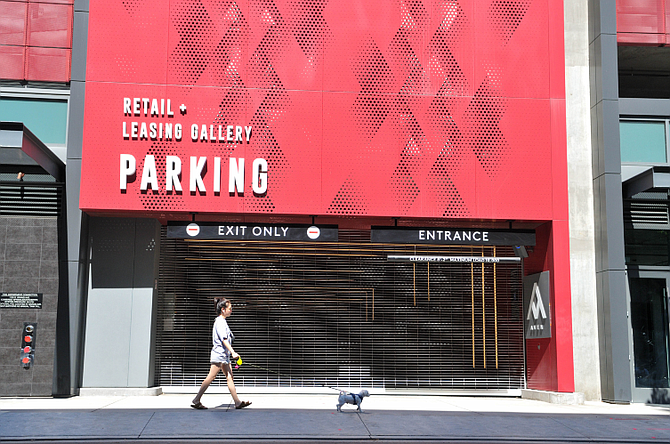 Early in the pandemic, some renters left densely populated cities in favor of the suburbs. Others packed up their apartments and moved in with family members.
 
But 18 months have passed since Covid-19 first spread into Los Angeles, and apartments that sat empty after tenants vacated are starting to fill up again.
 
During the worst of the pandemic, which hit L.A. in the second quarter of last year, vacancy soared by 300 basis points in downtown and 130 basis points in West L.A. compared to the first quarter of the year.
 
In a sign of progress, L.A. County's vacancy rate now sits at 4%, down from 4.8% in the second quarter of last year. Net absorption of apartment units, along with asking rents, have increased every quarter since the third quarter of 2020 and are now higher than pre-pandemic levels, according to a report from CBRE Group Inc.

"All the Southern California counties are back to having 5% or less vacancy and 95% occupancy, which means rents are on the rise again," said Kitty Wallace, a senior executive vice president at Colliers International Group Inc.

Laurie Lustig-Bower, an executive vice president at CBRE, said "there's been a wave of tenants coming into the market," especially as employers start talking about a return to the office.

Kimberly Stepp, principal at Stepp Commercial, said the unemployment rate dropping to 10.5% in July — down from 17.9% in the same month the year prior — was a positive gain for the market.

She said vacancy rates and asking rents varied, though, by submarket. In areas like Santa Monica, she said, rents remain high while neighborhoods like downtown, where the vacancy rate was 9.4% in the second quarter, are still struggling to recover.
 
One issue across the board, however, has been rent collections.

"The real problem we're running into isn't the vacancy right now; it's the collections: Tenants aren't obligated to pay rents. In some of the buildings, the buildings are occupied, but they're not paying," Wallace said.

Stepp said that since the pandemic began last year, 7% of renters in L.A. did not make a single payment, and 31% missed some or made partial payments.
New product
Rental rates may be increasing, but they are doing so at a slower pace than before the pandemic. That change may be due to at least one factor unrelated to Covid-19.  

"The slower rental rate increase is partially due to the 11,000 new apartment units that have come online in the past 12 months in the greater Los Angeles region," Stepp said.

She added that some of the buildings having the most trouble with lease-ups now are the newer properties in dense urban markets like downtown where a lot of supply has become available.

Lustig-Bower said early in the pandemic many landlords, who were previously offering one month of free rent started offering two months' free rent and other concessions to entice tenants. Two months of free rent is the equivalent of a 16% discount, she said.

But experts said that because the overall market is now healthy, those types of incentives are dwindling.

"If you're smart and know what you're doing, you're not giving concessions anymore," Wallace said.

"There are no rent concessions that they're giving, and they're still able to obtain very strong rent," Stepp agreed.

The landlords offering larger concessions, Wallace said, are still reacting to a time in the pandemic when it was harder to get tenants and are scared to lose tenants.
 
"Some of the clients haven't moved past that," she said. "It was so painful at the beginning of Covid just maintaining and keeping the units and filling the vacancy."

Looking forward, experts expect a strong rest of the year.

"Rents are going to continue to rise as we come out of this pandemic," Lustig-Bower said. "I think the big news is that they have risen faster than we thought, and coupling that with a low-interest-rate environment, it is making apartment buildings as an investment very attractive right now. So, we are seeing a lot of competition on these apartment buildings, and the pricing getting pushed higher, so the cap rates are running lower than we saw pre-Covid."
For reprint and licensing requests for this article, CLICK HERE.