Korn Ferry Shatters Earning Records
Monday, September 13, 2021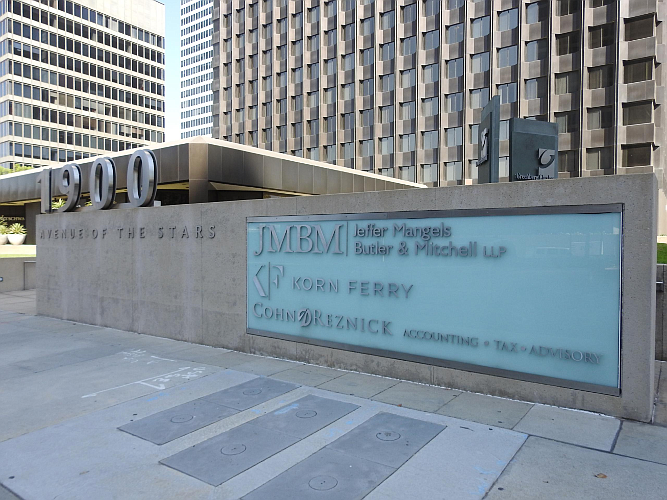 Century City-based executive search and organizational consulting firm Korn Ferry last week posted record earnings for the second straight quarter as gains in all of its business lines made up ground lost during the Covid-19 pandemic and then some.

Korn Ferry reported record fee revenue of $585.4 million for the quarter ending June 30, up 70% from the same quarter last year and up 21% from the same quarter two years ago, before the pandemic hit.
 
Likewise, the company posted net income of $78.4 million in the quarter ending June 30, compared with a loss of $30.8 million for the same quarter last year and up from $43 million two years ago.

The gains were solid across all of Korn Ferry's four main business lines: executive search, professional search and recruitment outsourcing, organizational consulting, and data analytics.

"I am extremely pleased with our results during the fiscal first quarter as Korn Ferry once again achieved all-time financial performance highs," Gary Burnison, Korn Ferry's chief executive, said in the earnings announcement. "The purposeful decisions and moves we've made with great intention throughout the years have now come together in a critical mass of opportunity."

In comments in a subsequent teleconference call with analysts, Burnison said that over the past few quarters, Korn Ferry's diverse set of offerings for its clients has resulted in larger projects, particularly in areas such as transforming corporate structures.

"Companies are rethinking their old structures, their roles, responsibilities, how they compensate, engage, motivate and upskill their workforce, as well as the type of agile talent they hire and how they hire that talent," Burnison said.

He noted that while these trends began prior to the Covid pandemic, they have accelerated in the last few quarters. Companies of all types have reported increased difficulty in hiring in recent months as the pandemic has upended labor markets.

"The fight for talent is absolutely more profound than we've ever seen," he said.

Korn Ferry's performance beat analyst estimates with one analyst noting Korn Ferry has posted some of the best results in the company's history.

"The past six months of new business trends have each been in the top 10 months in firm history," Mark Marcon, senior analyst with Robert W. Baird & Co. Inc., said in his most recent report on Korn Ferry. Marcon said that with companies continuing to recover from the Covid pandemic, there is still ample room for Korn Ferry to grow.

"As economies reopen, employers must assess their current workforce strategy ... This will create demand for … organizational strategy, leadership and development, assessment and succession, and sales training as companies adjust to the future of work," Marcon said.

Another analyst raised his price target for Korn Ferry based on the earnings results.

Marc Riddick, analyst with Sidoti & Co., said his new price target is now $109 a share, up from $97 a share.  (The stock closed at $75.37 on Sept. 9.)

Riddick noted that not only is Korn Ferry winning more business, it has also been able to substantially increase the rates it charges its clients, now nearly $350 an hour, up from about $275 an hour a year ago. 
For reprint and licensing requests for this article, CLICK HERE.