AvantStay Opens Vacation Rental Brokerage
Monday, September 13, 2021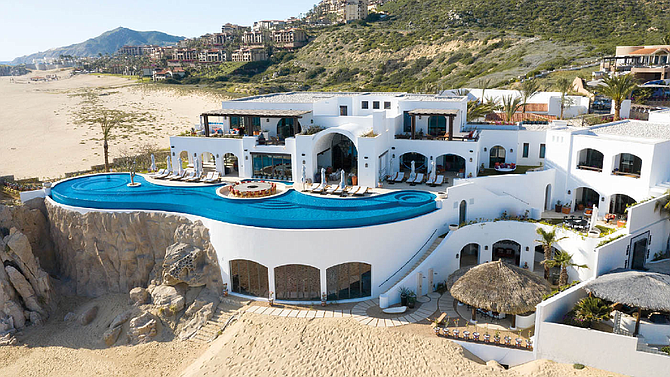 As it pushes into new markets, AvantStay Inc. has launched a brokerage arm and acquired four new companies.

Sean Breuner, who co-founded the West Hollywood-based short-term rental company, said revenue has grown three to four times year over year as of August — and shows no signs of slowing down.
 
"Demand for the short-term rental product and experiences are really off the chart and steepening by the day," he said.

Short-term properties have weathered the Covid-19 pandemic better than hotels as travelers are not only vacationing for longer periods of time but are seeking more privacy and amenities like kitchens.

Launched in 2017, AvantStay has grown to lease and manage more than 600 vacation homes. This year alone, it has debuted in seven new markets: Cabo San Lucas, Mexico; Oahu, Hawaii; Joshua Tree; Charleston and Hilton Head, S.C.; Vail, Colo.; and in the area around Great Smoky Mountains National Park in Tennessee.
 
It is targeting further growth of one to two new markets a month, and Breuner said he's especially interested in doing business in the South and Southwest.
 
By the end of the year, he expects to have 1,000 properties in the AvantStay portfolio. His goal is to more than double that number to 2,500 by the end of 2022.
 
The growth is being financed through venture capital and technology investors.

AvantStay declined to provide additional information about the acquisitions it has made so far in 2021, but the companies are based in markets where AvantStay runs rental properties, including Lake Tahoe; Oahu; and Park City, Utah.

"That will be a big part of our growth going forward. It's been a great experience for the company," Breuner said.

He sees acquisitions as a way to grow in new markets. "We can move faster and find great teams in these local markets. ... It can supplement our existing infrastructure in these markets," Breuner said.

"Owners are looking to find a great company to work with and a financial exit for all their hard work. We've become the best option for those owners who have built those local companies," he added. "M&A has become one of the growth drivers for us and will continue to be."  

The other major growth area for the company is its newly launched brokerage.

"There's been so much inbound interest … (from) people who want to buy homes and institutions who are getting involved in the space," Breuner said.

AvantStay, Breuner said, is looking to hire brokers and partner with hundreds of agents in the next year. The company can then find properties for potential buyers, then help with the design and management of the properties as short-term rentals.

"It really has become another significant part of the business, which is bringing new inventory to the market through our brokerage capabilities," he said.

AvantStay differs from short-term rental companies like Airbnb Inc. in that AvantStay manages all its properties and is not simply a listing service.

This difference, according to the company, allows it to bring consistent quality usually found in hotels to the short-term rental space. AvantStay also offers amenities like a cleaning service and grocery packages for its rental units.

The company also has an in-house design team that works on curating the aesthetics of each property. Properties generally run $100 per person a night.
For reprint and licensing requests for this article, CLICK HERE.