Westlake Multifamily Building Sells for $25 Million
Monday, October 11, 2021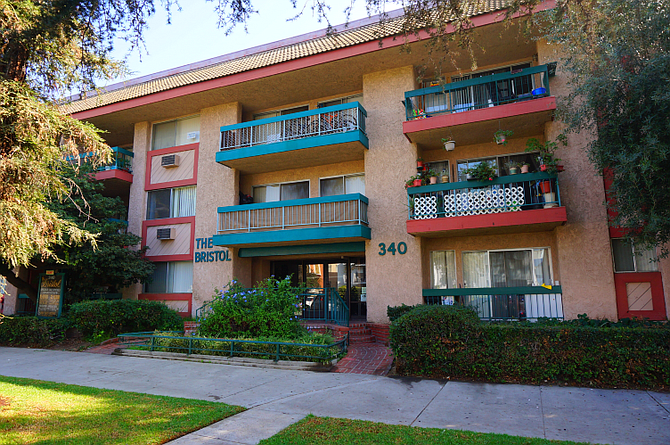 The Bristol Garden, a 100-unit Westlake apartment building, has sold for $25.5 million.
San Diego-based The Current 340 purchased the property at 340 S. La Fayette Park Place from The Bristol Garden.

Rick Raymundo, at Calabasas-based Marcus & Millichap Inc., represented both buyer and seller.
It was the fifth multifamily sale of 100 units or more this year in the city of Los Angeles, and one of more than 30 countywide, according to data from CoStar Group Inc.

Eight units were vacant in the building at the time of sale.
The seller, which shares the name of the property, is a China-based LLC led by the owner of a Chinese bank, Raymundo said. The group acquired the property in the 1980s.

"Most of the owners are overseas and a little bit older. That's why they decided it's time to sell. They are just cashing out," he said, adding that they were not exchanging the proceeds to purchase another building.
A potential capital gains tax increase may have also contributed to the decision to sell at this time, Raymundo said.
 
The buyer, meanwhile, has been actively investing in properties around the state and wanted to establish a footprint in Los Angeles County with a large purchase.
"This one being 100 units, and since most of the properties are a little bit smaller, and 100-plus-unit properties don't go to sale that often, they came in with a pretty aggressive offer without any contingencies from day one," Raymundo said.

He added that he expects the buyer to make some improvements to the 1970s-era building, such as updating flooring and countertops.
Raymundo pointed out that rents are low for the area, representing a potential upside for the buyer.

"This is what value-add buyers typically look for … something that has been in the same ownership for 30 years and was previously below market rents," Raymundo said. "It is all upside." 
For reprint and licensing requests for this article, CLICK HERE.