Rexford Buys $285 Million in Industrial Real Estate
Monday, October 11, 2021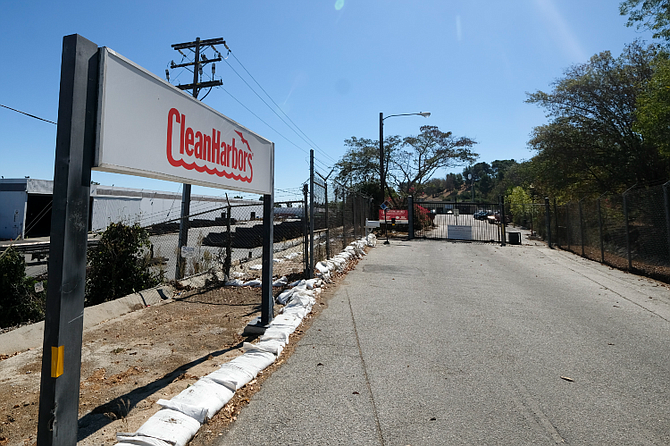 Brentwood-based Rexford Industrial Realty Inc. has since last month acquired a handful of industrial properties for a total price of $286 million and disposed of one of its assets for $18.6 million. The company announced the purchases and sale Oct. 4.
The acquisitions used 1031 exchange proceeds, cash on hand and money from the company's equity offerings.
 
In a 1031 exchange, sellers avoid paying capital gains taxes by investing the sale proceeds into a new property within a specific time frame.

"These transactions demonstrate Rexford's deep knowledge, local sharpshooter expertise and strategic focus in supply-constrained infill Southern California, the nation's most sought-after industrial market," Howard Schwimmer and Michael Frankel, the company's co-chief executives, said in a statement. "Acquired through off-market and lightly marketed transactions, these investments contribute favorable current cash flow plus future value-add opportunity to drive superior, long-term value creation."

The largest of the acquisitions was at 2500 E. Victoria St. in Rancho Dominguez. Rexford bought the 80.2-acre site  used for industrial storage for $217 million.
It was sold under a sale-leaseback agreement. Under a sale-leaseback, the buyer immediately leases the property back to the seller. The seller receives a cash infusion, and the buyer immediately has a tenant, guaranteeing rental income.

The investment, according to Rexford, will have an initial 5% cash yield and longer-term value-add potential. The company said the site could be modernized.
Rexford also recently acquired an industrial asset at 5772 Jurupa St., in Ontario, for $54 million. The 16.8-acre property holds a 360,000-square-foot building with high-
clearance capacities.
 
It is fully leased, but Rexford estimates the rental rate to be 40% below market value. When the lease expires, the company plans to either renew the tenant on a lease renegotiated to market rate or embark on a value-add project and sign a new tenant to the property.

In addition, Rexford acquired 1010 E. Belmont St., also in Ontario, for $14.5 million. The property features a 61,824-square-foot building sitting on 2.8 acres. It is fully leased to a single tenant who Rexford estimates is paying 55% below market rate for the area.

Once the tenant's lease expires, Rexford plans to either renew it at market rent or find a new tenant after improving the property and adding 12 dock-high loading positions.
The company has been making other acquisitions as well. So far this year, Rexford has made $1.3 billion in investments and has more than $250 million of new investments either under contract or in accepted offers.

"The company is well-positioned with a low-leverage, fortress-like balance sheet to generate long-term cash flow growth and value for our shareholders through our demonstrated internal and external growth strategies," Schwimmer and Frankel said in a statement.

Despite the company's acquisition tear, it has also unloaded one property. In September, Rexford sold 5803 Newton Drive, in Carlsbad, for $18.6 million.
The property was fully leased at the time of the sale.
Money from the sale of the 71,602-square-foot building was used in the 2500 E. Victoria St. purchase.
For reprint and licensing requests for this article, CLICK HERE.