Rocket Lab, SpaceX Land $39 Million in Space Force Contracts
Monday, October 4, 2021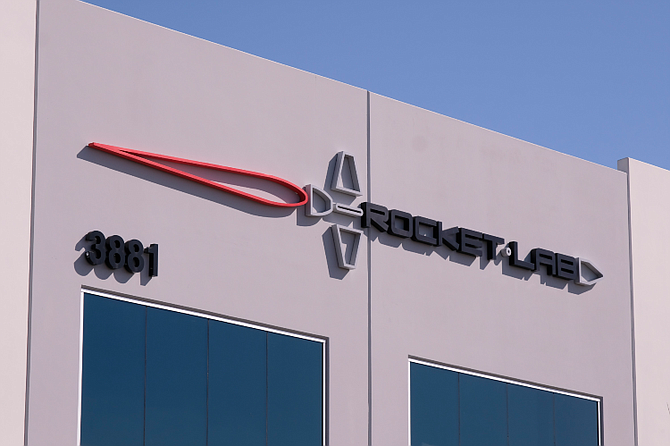 Los Angeles aerospace companies won big in the latest round of Space Force contracts.
 
The Space Force awarded Hawthorne-based Space Exploration Technologies Corp. and Long Beach-based Rocket Lab USA Inc. contracts for rocket testing and development as part of the Space Force System Command's Space Enterprise Consortium, the agency announced Sept. 24.

SpaceX secured nearly $14.5 million, and Rocket Lab was granted nearly $24.4 million.

Space Force sought bids for the contracts in mid-May, requesting technologies that the military will need to reach and maneuver spacecraft in orbit.
 
"Our launch industry is the envy of the world, and we are excited to partner with industry to advance transformational space access capabilities," Col. Rob Bongiovi, director of the Space Systems Command Launch Enterprise, said in a statement.

Rocket Lab will use the funding to develop the upper stage of its Neutron rocket, the company's planned reusable launch vehicle designed to carry up to 8,000 kilograms into low-Earth orbit. The Neutron rocket will support national security and defense launches, ranging from scientific and experimental satellites to the "largest and most critical" national security payloads, the company said.

"We're dedicated to building a next-generation rocket that will transform space access for constellations through to the most critical missions in support of national security, and it's an honor to be partnering with the U.S. Space Force to develop Neutron," Rocket Lab founder and Chief Executive Peter Beck said in a statement. "We've built a trusted launch system with Electron, and we'll do it again with Neutron to continue providing unfettered access to space with our new heavier-lift vehicle."

SpaceX will use the funding to test the capabilities of its Raptor engine, including rapid throttling and restart testing, liquid methane specification development and testing, and combustion stability analysis. The Raptor engine is used in SpaceX's Starship system, a transportation system currently in development designed to carry crew and cargo into space.

Jeff Bezos' aerospace company, South Kent, Wash.-based Blue Origin and Centennial, Colo.-based United Launch Alliance also secured contracts worth $24.3 million each.
 
The Space Force awarded companies a total of nearly $88 million.
Rocket Lab recently inked launch contracts with Japanese aerospace company Astroscale Japan Inc. and French satellite operator Kinéis, as well as a Photon satellite spacecraft manufacturing contract with Torrance-based Varda Space Industries. Rocket Lab has launches scheduled for NASA and BlackSky Global.
 
SpaceX, meanwhile, nabbed two NASA contracts this month worth more than $152 million combined.
For reprint and licensing requests for this article, CLICK HERE.