Tinder Co-Founder Raises $247.5 Million for VC Fund
Monday, October 4, 2021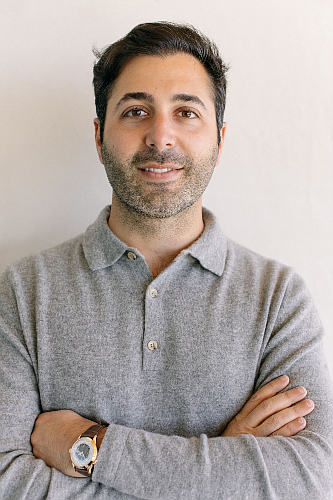 Tinder co-founder Justin Mateen has raised $247.5 million for a new venture capital fund he's launching from his recently acquired Bel Air estate address.
Mateen could not be reached for comment on the fund, which moved its digs to Bel Air from Las Vegas, according to filings with the Securities and Exchange Commission.

The SEC filing indicates the fund, called JAM Fund 2, has participation from 15 investors so far and suggests it could grow beyond the $247.5 million offering already sold.  

Additional funds could be raised from new or existing investors, according to the SEC filing.

The address for Jam Fund 2 is a residential property in a gated Bel Air community that Mateen purchased last year for $18.75 million from actress Lori Loughlin and her husband, fashion designer Mossimo Giannulli.
 
Mateen is considered one of the largest solo venture capital investors in the United States.

His fund is roughly four times larger than a $62.1 million fund considered to be one of the largest nationwide raised by Nasir Qadree, founder and managing partner of Washington, D.C.-based venture firm Zeal Capital Partners.

Solo investors are entrepreneurs who raise outside funds but work alone and often find their way onto a startup's board.
 
Mateen's first fund, called JAM Fund, has made 37 investments since it raised nearly $102 million last year. That fund's SEC filing said JAM Fund was headquartered in Las Vegas.
 
Recent deals from JAM Fund include funding for El Segundo-based vehicle and space launch systems maker ABL Space Systems and Torrance-based Varda Space Industries Inc., a developer of commercial zero-gravity industrial factories that it wants to build in space.
 
Mateen co-founded the West Hollywood-based online dating app Tinder in 2012. In 2014, he resigned after settling a sexual harassment suit filed against the company. The lawsuit was settled without an admission of wrongdoing. Today, Dallas-based Match Group Inc. owns Tinder and a portfolio of other dating apps.
For reprint and licensing requests for this article, CLICK HERE.