Axis Development Lands $14 Million Loan for Santa Monica Apartments
Monday, October 4, 2021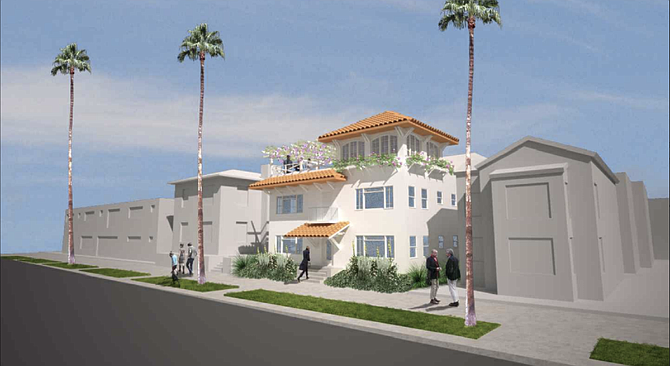 Axis Development Group, which has offices in Santa Monica and San Francisco, has received $14.2 million in financing for the acquisition and renovation of an apartment building in Santa Monica from an undisclosed lender.

The property, built in 1922, is located at 927 Ocean Ave.
Santa Monica-based Mandri Capital Inc. arranged the financing, which includes a bridge loan, preferred equity and a JV-equity partner.

Axis Development plans to renovate the building. When completed, it will have 20 residential units and offer ocean views.
 
"This property presents a compelling opportunity to restore the character and historic charm of this ocean-facing jewel box while delivering modern amenities and conveniences to the building residents," Muhammad Nadhiri, managing partner at Axis Development Group, said in a statement.

Mandri Capital was founded in 2018 by Max Friedman, the company's chief executive.

The firm is focused on finding capital for construction and renovation-heavy projects in the middle markets.

Most of the deals Friedman works on range from a few million dollars to $25 million.

"We appreciate the opportunity to arrange the financing for Axis Development Group. This project clearly reflects Mandri Capital's capability to execute on complex assignments (debt and equity) for established sponsors entering new markets," Friedman said in a statement.

Friedman said he frequently works with groups that have launched in the last few years, helping them move to bigger clients and deals.
 
Mandri Capital has also helped secure financing for a handful of other projects in L.A., including $3.6 million for a 5,000-square-foot creative office property in Santa Monica, a $5 million construction loan for a luxury apartment in West Hollywood and a $3 million bridge loan for a creative office in Silver Lake.

The Ocean Avenue financing isn't the only loan to have been announced recently.
 
In August, Parkview Financial provided a $29 million construction loan to a mixed-use project in Leimert Park by Greenpointe Development.
For reprint and licensing requests for this article, CLICK HERE.