USC Purchases Life Sciences Building From Doheny Eye Institute for $57 Million
Monday, November 22, 2021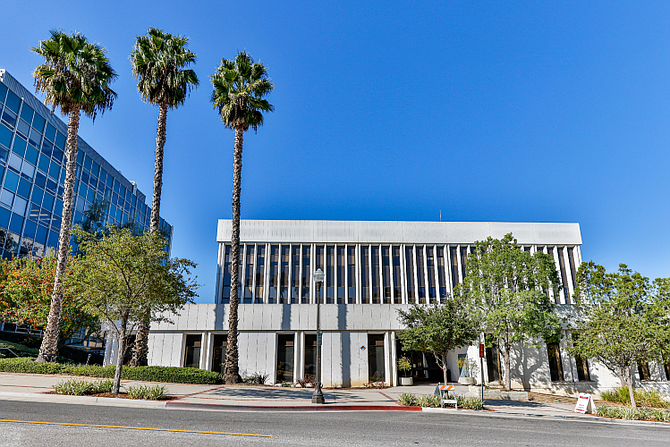 USC has purchased a 75,272-square-foot building on its Health Science Campus for $57 million.

The four-story life sciences building is next to the USC Norris hospital and was sold by Doheny Eye Institute.

Built in 1976 specifically for the Doheny Eye Institute, the property has 14,071 square feet of specialized lab space. This was the first time the property was available for sale since it was built.

Newmark Group Inc.'s Kevin Shannon, Rob Hannan, Ken White and Laura Stumm and Corion Properties Inc.'s Fred Cordova, Al Grazioli and JoAnn Horeni represented the seller. CBRE Group Inc. represented USC.

"Ownership of the building, which was the last remaining asset on campus that was not owned by USC, now provides USC with multiple options on repositioning or redevelopment as part of their long-term strategic plan for the campus," Cordova said in a statement.

The Doheny Eye Institute, which used the property as its life sciences headquarters for the last 45 years, is moving to a larger, 115,000-square-foot building at 150 Orange Grove Blvd. in Pasadena by the end of the year.

Life sciences is an increasingly desirable asset type in L.A.
 
In 2020, $70 billion was invested in North American life science companies, a 93% increase from the previous record of $36 billion in 2018, according to research from Cushman & Wakefield Inc.

L.A. County life sciences companies, according to Newmark, raised $1.7 billion in financing last year, the most of any county in California despite it not historically being known as a life sciences hub the way cities like San Diego and Boston are.

L.A. is also home to incubators and universities creating talent in the area and furthering demand, experts agree.

That demand has led to a tight leasing market with a vacancy rate of a mere 1.5%, according to Cushman & Wakefield data.
 
"This was a very competitive bid process reflecting the growing conviction by capital in Los Angeles as a vibrant life sciences market," Shannon said in a statement.
For reprint and licensing requests for this article, CLICK HERE.