Rocket Lab Surpasses Revenue Expectations Amid Successful Rocket Launch, Acquisition Deal
Monday, November 22, 2021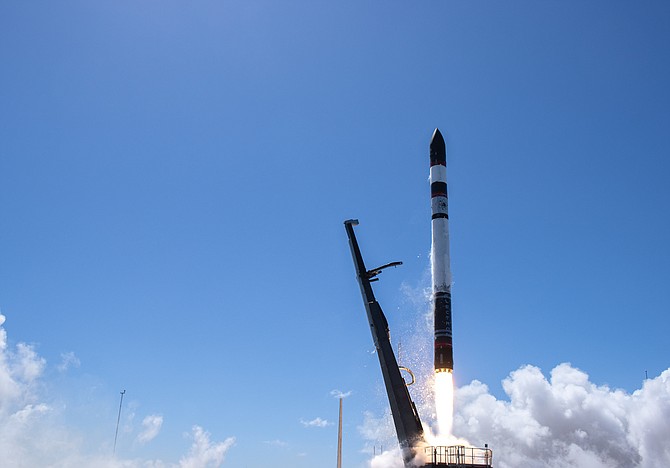 Aerospace company Rocket Lab USA Inc. surpassed third-quarter revenue expectations and announced it has entered into an agreement to acquire Planetary Systems Corp. in a cash and stock deal.
 
The Long Beach-based firm released the report Nov. 15 and said it saw revenue of $5.3 million, up from projections between $4 million and $5 million. The strong performance was largely due to its space systems unit, which grew 360% from the same quarter in 2020 and represented 27% of total revenue for the first nine months of 2021.
 
The company also reported a negative adjusted EBITDA, losing $17.5 million in the quarter, within its estimated range of a loss between $17 million and $20 million.  
In addition to releasing its earnings, Rocket Lab said it will buy Silver Spring, Md.-based Planetary Systems Corp. for $42 million in cash and 1.72 million shares of stock. The deal includes an earnout bonus of up to 956,000 additional shares based on PSC's fiscal performance during the next two years.
 
"The kind of acquisitions we're looking to make here are ones that are technologies that we use, and we trust, and we know super well and that are best in class," Peter Beck, Rocket Lab's chief executive, said during the earnings call. It will create what he dubbed "a cabinet of capabilities that we can deploy, not just in our own systems but on others as well."

Rocket Lab also announced Nov. 18 that it had signed a license agreement with the Johns Hopkins University Applied Physics Laboratory to commercialize space-capable telemetry and radio technology. The company said the deal, which focuses on technology called Frontier-S, enables affordable communications and radio navigation for missions beyond those in a low-Earth orbit.
 
On Nov. 17, Rocket Lab successfully launched its two-stage Electron rocket, topped with two satellites from BlackSky Technology Inc., into orbit from its launchpad in New Zealand. Dubbed "Love at First Insight," the launch marked Electron's 22nd liftoff for the firm.
 
For the first time in a Rocket Lab recovery mission, the company used a helicopter to observe and track the Electron rocket's first stage as it descended to Earth under parachute as part of the company's program to make Electron the world's first reusable orbital-class commercial small rocket.
 
The company is also preparing a second launch site in Virginia this year. On the earnings call, Rocket Lab did not provide details for upcoming launches in 2022 but said it's planning for a greater number of them in the next year. 
For reprint and licensing requests for this article, CLICK HERE.