Corporate Citizenship & Giving Guide 2021: MemorialCare Miller Children's & Women's Hospital Long Beach
Custom Content by the Los Angeles Business Journal
Monday, November 22, 2021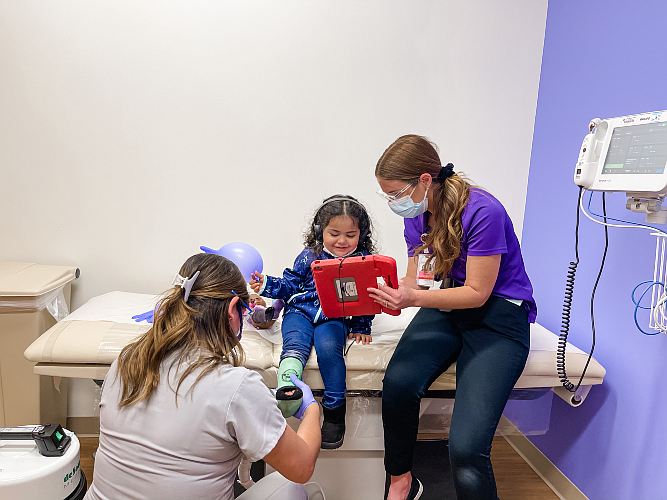 2801 Atlantic Ave., Long Beach, CA 90806
(562) 933-GIVE
MMCF@memorialcare.org
millerchildrens.org
Twitter: @millerchildrens
Instagram: @millerchildrens
Facebook: @millerchildrens
Established in 1970
LEADERSHIP
Executive Leadership
John Bishop
CEO
Board of Directors
Joel F. Brodsky, DDS, MS
Brodsky Orthodontics
Lisa Chapman
UBS Financial Services
Joe Cristina
Retired Executive, Mattel, Inc.
Gary DeLong
The RTP Group
John Fielder
Retired President, Southern California Edison

Robert Funari
NxStage Medical
Randy Gordon
Former President & CEO, Long Beach Area Chamber of Commerce
Mari Hooper
Philanthropist
Katherine Keesal
Sotheby's International Realty
Susan LaPutz
Windes Tax Services
Walter Larkins
Sapphire RCMS, LLC
John Mehigan
Regency Centers
Kevin Peterson
P2S Engineering
Lynne Pillsbury
Philanthropist
Gary L. Van Arnam
Northern Trust
John C. Wang
PCRS Corporation
James Wells, MD
Philanthropist
Sandy Wells
Philanthropist
Joe Zucchero
Philanthropist
MISSION STATEMENT
Miller Children's & Women's is dedicated to improving the health of children, families and the community through patient care, education and research.
 
SERVICE AREA
Because children's hospitals are unique, they serve larger geographic regions than adult hospitals. Miller Children's & Women's treats more than 8,000 children each year and provides services for more than 65,000 children who require specialized care in the outpatient setting throughout Los Angeles and Orange Counties.

FAST FACTS
• Miller Children's & Women's is one of only eight full-service, free-standing children's hospitals in California, and one of only two in Los Angeles County.
• Miller Children's & Women's is the only hospital in Los Angeles and Orange Counties that keep mom and baby together under one roof, which is especially important in high risk or emergent situations. The "Women's" in the name represents the more than 5,500 women each year who trust Miller Children's & Women's to safely deliver their baby.
 
What percentage of total revenue goes to cause (after operation expenses)?
100%
What was your greatest recent community impact? 
Thanks to the immense community support, Miller Children's & Women's was prepared and able to continue providing care to patients in the midst of COVID-19. Many supplies were donated to the hospital, as well as staff during the pandemic.
 
AREAS OF FUNDING
Fundraising efforts continue into 2022 to support the new Children's Village, which allows families to see their specialty physicians, as well as access a variety of health services including a pharmacy, rehabilitation therapies and imaging in a single kid-friendly, state-of-the-art location.
 
GIVING OPPORTUNITIES
•

    

Cherese Mari Laulhere BirthCare Center
•

    

Cherese Mari Laulhere Children's Village
•

    

Cherese Mari Laulhere Child Life Program
•

    

Jonathan Jaques Children's Cancer Institute
•

    

Neonatal Intensive Care Unit (NICU)

GOALS FOR 2022
•

    

To endow the programs of the Cherese Mari Laulhere Children's Village.
•

    

To increase awareness and community support of the Children's Village.
Return to Index.
For reprint and licensing requests for this article, CLICK HERE.