EVgo Doubles Market Value to $4.7B, Partners With GM and Uber
Monday, November 15, 2021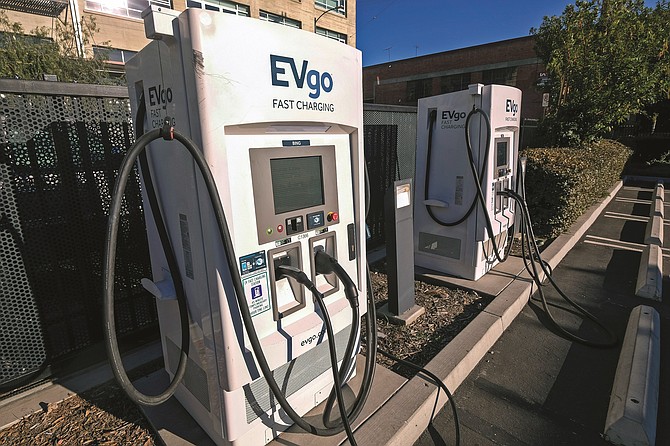 EVgo Inc.'s market value doubled to about $4.7 billion over the last couple of weeks with investors reacting positively to the Sawtelle-based EV charging station network's quarterly results along with news of expanded collaboration with General Motors Co. and Uber Technologies Inc.

EVgo beat Wall Street's third quarter sales estimates last week, posting $6.2 million in net sales while the analysts anticipated $5.3 million.
 
The company added 36,368 accounts during the quarter for a total of more than 310,000. Its network throughput — the amount of electricity provided via its charging stalls — in the third quarter was 8 gigawatt hours, an increase of 31% from 6.1 gigawatt hours in the second quarter.
 
"EVgo has achieved these milestones despite some headwinds that continue to effect not just our nascent industry but the whole global economy as workers everywhere face continued Covid restrictions and the wrath of uncertainties that come with it," Chief Executive Cathy Zoi told analysts during an earnings call Nov. 10.
 
The better-than-expected quarterly results followed the announcement from GM that it plans to add another 500 charging stalls to its infrastructure deal with EVgo, bringing the total to 3,250 that will be built in the next four years. That move came in response to a "growing demand for charging infrastructure and new vehicles coming to market," according to EVgo.

"Geographically, the work with GM and others means that we expect EVgo's public charging network to span over 75 metro markets in at least 40 states by 2025," Zoi said during the earnings call.

EVgo will also expand the discounts it offers to Uber drivers, depending on their status. All will continue to enjoy member rates and will not have to pay monthly fees to use the charging stalls, but those with Uber Pro Gold, Platinum, or Diamond status could save up to 30% on charging costs.  

Following a "strong year-to-date performance," according to the company, EVgo also updated its full-year revenue guidance from $20 million to $22 million.
 
EVgo announced plans to go public in January through a merger with Climate Change Crisis Real Impact I Acquisition Corp., a special purpose acquisition company. The companies completed the merger on June 29 and changed the name to EVgo Inc.
The company now has 185 employees and also operates a testing facility in El Segundo.
For reprint and licensing requests for this article, CLICK HERE.