CVS-Anchored Property in Duarte Sells for $12 Million
Monday, November 15, 2021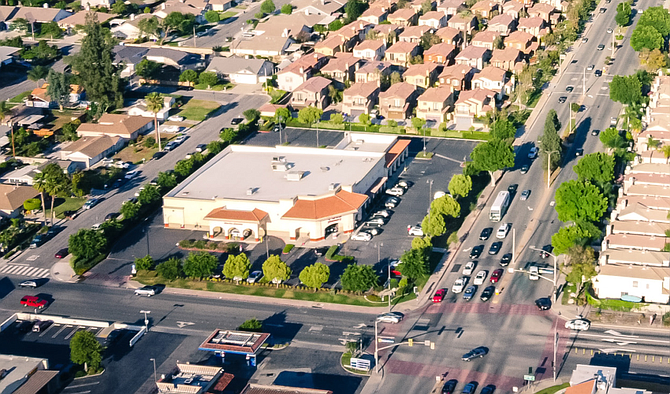 A CVS Pharmacy Inc.-anchored property in Duarte sold for $12 million. The site is 19,497 square feet and sits on roughly 2 acres.

A private investor purchased the site at 2315-2329 Huntington Drive from Newport Beach-based Lake Development Group Inc.

Jeff Lefko and Bill Asher at Corona del Mar-based Hanley Investment Group Inc. represented the buyer, a Monrovia-based private investor.

Lake Development developed the property more than 15 years ago.

The shopping center is fully occupied. In addition to CVS, other tenants include Bank of America and Children First Pediatric Group.

"This off-market sale was a win-win transaction for both the buyer and the seller," Lefko said in a statement. "The buyer completed her 1031 exchange and obtained a high-performing asset in the heart of the San Gabriel Valley, and the seller achieved a strong value for a property with three short-term leases."

In a 1031 exchange, a seller defers capital gains taxes by investing sale proceeds in a set amount of time into a new property, or vice versa in a reverse exchange. These types of exchanges are fairly common and gained in popularity during the pandemic, experts say.

And the brokers said the sale had another benefit.

"Although there were two other tenants, CVS was resp
onsible for maintaining the entire property, so it operated as a quasi-single-tenant investment, making it nearly a passive investment," Lefko said in a statement.

Single-tenant, passive investments are desirable to many landlords, especially when the property is leased to a tenant with strong credit, because these properties give the landlord a steady source of income without having to do much work or take on a lot of risk.

The area, according to Lefko, has more than 390,000 residents with an average household income of more than $100,000.
 
"The property is well positioned in the San Gabriel Valley at a heavily trafficked, signalized intersection with 27,400 cars per day and near the freeway interchange of the 605 and 210 freeways," Lefko said in a statement. 
For reprint and licensing requests for this article, CLICK HERE.