Burbank Apartment Development Gets $199 Million Loan
Monday, November 15, 2021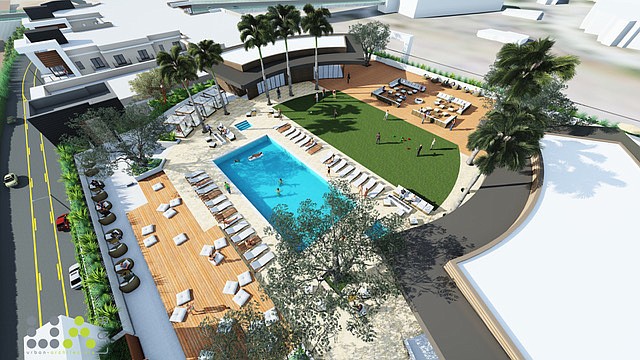 Century City-based LaTerra Development and Vancouver-based QuadReal Property Group have received a $198.5 million construction loan for a project in Burbank.
The development, at 777 N. Front St., will have 573 apartment units, 69 of which will be affordable units.
The financing was provided by BMO Harris Bank and Citizens Bank. LaTerra and QuadReal were advised by Eastdil Secured on the loan.
"LaTerra, QuadReal, BMO Harris Bank and Citizens comprise a premier partnership well suited for a project of this magnitude in such an exemplary location," Chris Tourtellotte, managing director for LaTerra Development, said in a statement.
 
The development is rare — there has been only one other apartment project in Burbank in the last 20 years, according to the developers. The area is seeing a lot of interest, though.
 
Earlier this month, Century City-based Cityview and New York-based Clarion Partners announced that they acquired a 276-unit multifamily property known as Empire Landing in Burbank for $161 million. In addition to apartments, it also has 41 three-story townhomes with two-car garages.
 
The new owners are planning to upgrade the property's units and amenities.
 
Burbank's office market has remained one of the strongest in L.A. during the Covid-19 pandemic and counts Walt Disney Co., Warner Bros. and Netflix Inc. as office tenants.
 
In the third quarter of the year, the office market saw a vacancy rate of 7.4%, the lowest of any market in L.A., according to data from Jones Lang LaSalle Inc.
 
The asking rate for Class A properties in the city during the quarter was $4.32 a square foot, up 57 cents in a year.
 
Burbank, according to LaTerra Development and QuadReal Property Group, has the highest jobs to housing ratio of any California city, driven by tech and media companies.
For reprint and licensing requests for this article, CLICK HERE.