Smaller Talent Agencies Stake Their Claims With Specialty Clients
Monday, November 8, 2021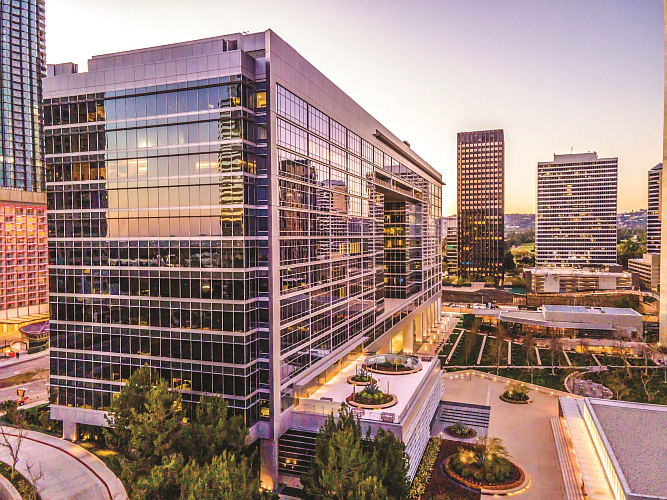 Talent agencies, which advocate on behalf of creatives to production studios, have long been a part of the entertainment business. After two of the industry's biggest agencies announced a deal in September that will make them into an even larger single entity, a number of smaller Los Angeles firms stand ready to compete for talent by offering the kind of personal attention a behemoth might not.

On Sept. 27, Creative Artists Agency and ICM Partners announced a historic merger that would reduce the industry's "Big Four" talent agencies to just three, with Endeavor Group Holdings Inc. and United Talent Agency as the yet-to-be-titled entity's biggest competitors.

While the consolidation of these organizations, which represent tens of thousands of clients, only increases their power and intensifies competition in the marketplace, it also creates new opportunities for smaller agencies to stake a claim in areas of the industry that may be too small or specific for their monolithic counterparts.
 
Eastern Talent Agency, founded in 2000 by Maureen Toth, works exclusively with "below the line" talent — the costumers and cinematographers that make movie stars look good on screen. Over its two decades in operation, the company has steadily built an inherited client list of around 30 to more than 150, still a small number but one built on collaboration and mutual loyalty.
 
At Sax Agency, Chief Executive Kara Sax and Partner Tamara Keller only maintain about 15 clients at one time, but their ambitions are grander than the scale of their operation: to become the industry's largest Black-owned agency. Since landing its first clients, Debbie Allen and Allen's husband Norm Nixon, in 2012, the company has attracted a series of high-profile clients such as NFL Players Association, building single requests for proposal into ongoing partnerships.

The executives and operators of these agencies seem to agree there's no corner of the industry where one size fits all clients. Some clients need the multicultural focus of a company like Sax Agency or the technical specificity of Eastern Agency. Others require both a niche organization and an educational pipeline, such as the services provided by G&B Digital Management, a firm focused on influencers.
 
G&B Chief Executive Kyle Hjelmeseth co-created College of Influence as a resource to help current and aspiring clients navigate the influencer marketing industry. Worldwide spending for influencer marketing grew fro
m $2.7 billion in 2016 to more than $8 billion in 2020, according to Statista.

With the Big Three agencies and boutique companies fighting for a foothold in an industry that data analysis firm PwC predicts will generate $2.6 trillion in annual revenues by 2025, mid-tier firms like Gersh Agency Inc. and Abrams Artists Agency, which does business as A3 Artists Agency, occupy a space they consider the best of both worlds by offering clients broader industry connections and negotiating muscle as well as the personal touch that makes them feel like a priority.
 
A3 Chairman Adam Bold touts his company's expertise, influence and nimbleness and said his team strives to see each client as "somebody special that the whole agency is looking to do something for."
 
"And if it's a good idea, we don't have to have a big board meeting about it," he said. "We can make decisions in a flash."
 
At Gersh, Senior Managing Partner Leslie Siebert indicated the company has already had conversations with clients and agents at ICM and CAA who may not want to be part of the larger entity that results from their merger. As larger and smaller agencies adjust amid the changing dynamic caused by the merger, Siebert observed that growth in the industry ultimately only means as much as the service they are able to provide.
 
"I think as these companies get bigger and bigger, these artists will find bigger is not always better," Siebert said. "They need personal care."
ABRAMS ARTISTS AGENCY, dba A3 ARTISTS AGENCY
HEADQUARTERS: 
West Hollywood
FOUNDED: 1977 (as Abrams Artists Agency), 2020
(as A3 Artists Agency)
BUSINESS: Talent management
CHIEF EXECUTIVE: Robert Attermann
CHAIRMAN: Adam Bold
EMPLOYEES: 180
AGENTS: 50 (Los Angeles), 80 (worldwide)
CLIENTS: 3,500
HIGH-PROFILE CLIENTS: Kenny Ortega, Malcolm Lee, Dove Cameron
REVENUE: Revenue grew 30% from 2019 to 2020 and 100% from 2020 to 2021, according to the company.
THE TREATMENT: A3 Artists Agency began in 1977 when Harry Abrams founded the Abrams Artists Agency after seeing a need for more opportunities for his commercial clients in New York. Over more than four decades, Abrams built it into a successful representation firm before selling it in 2018 to Powderkeg Digital co-founder Adam Bold and his partners, Robert Attermann and Brian Cho.
The trio rebranded the company as A3 18 months later, building on the foundation Abrams created by combining their predecessor's focus on talent over flash with diversified offerings in the digital, influencer, esports and podcasting spaces alongside traditional divisions such as film, TV and literature.
This approach has become what A3 Chairman Bold called "A360," in which the company's teams learn as much about their clients as possible — not only what show they were on or what their career ambitions are but also what else they might be interested in, from horseback riding to rescuing dogs — and then agents from different divisions collaborate to get them work. It has been effective so far, generating more than 10 billion views and nearly 300 million subscribers for their clients on YouTube from the third quarter 2020 to the same quarter in 2021, according to internal numbers. Meanwhile, with a diverse agent roster that's approximately 50% women and bonus structures that reward business brought to or shared between different departments, he said there's an emphasis on working together instead of competing.
"For everything we do, whether it's from business cards or whatever business decisions, we have to be able to answer the question, 'Why is it good for the client?'" Bold said.
SAX AGENCY
HEADQUARTERS: West Hollywood
FOUNDED: 2012
BUSINESS: Talent marketing and consulting
CHIEF EXECUTIVE: Kara Sax
EMPLOYEES: 10
AGENTS (called Project Managers): 5
CLIENTS: 15
HIGH-PROFILE CLIENTS: Debbie Allen, Kyrie Irving, Whoopi Goldberg
REVENUE: $3 million-$5 million (2021 projection), 10%-22% annual growth since 2012, according to the company
THE TREATMENT: Talent marketing and consulting agency Sax Agency was founded in 2012 by Kara Sax and Tamara Keller, two women with experience in corporate finance (Sax at Lincoln Financial Group, Keller at Deloitte) who conceived an unscripted series called "Wingman" about the best friends of professional athletes. Although the duo spared no expense to shoot a pilot, the series did not get picked up, but their experiences seeking collaborators shined a light on an area of the entertainment industry they felt agencies failed to fill.
"We were either dealing with creatives who didn't tell us what to expect and more of the process, or we found that people understood (the) project management and strategy and analytics piece but were lacking in cultural competency," Sax said.
Inspired by a bit of wisdom from "The Simpsons" — "You have to listen to the notes she's not playing," thoughtful middle child Lisa said of a seemingly noisy musician — Sax and Keller set out to create an agency unlike any they saw as potential clients. Their goal was to marry the practical and creative with a fearlessness Sax admitted came straight from not knowing what they didn't know.
After signing choreographer and actress Debbie Allen and her husband, former Los Angeles Laker Norm Nixon, as their first account, Sax and Keller received a crash course in meeting a client's needs.
"Allen told me that she was going to be the most difficult person that I have ever worked for, and she certainly has lived up to that," Sax said.
When they rose to the occasion for Allen, word of mouth quickly attracted more clients, including the NFL Players Association and Howard University. Sax said the company's next goal is to become the industry's largest Black-owned agency but admitted that in order to accomplish it, the agency must be "exceptional at all times."
"We don't really have the grace to fumble — ever," she said.
G&B DIGITAL MANAGEMENT
HEADQUARTERS: Hancock Park
FOUNDED: 2015
BUSINESS: Influencer talent agency
CHIEF EXECUTIVE: Kyle Hjelmeseth
EMPLOYEES: 26
AGENTS: 11
CLIENTS: More than 100
HIGH-PROFILE CLIENTS: Tara Lipinski, Jonathan Bennett, Noelle Downing
REVENUE: $3 million in 2019, $6 million-$8 million in 2020, and $13 million to $15 million projected for 2021, according to the company
THE TREATMENT: Originally from Purdue, Indiana, G&B Digital Management Chief Executive Kyle Hjelmeseth moved to Los Angeles in 2004 with aspirations of becoming part of the public relations team for the Los Angeles Lakers. When that dream didn't pan out — and his living expenses quickly began adding up — Hjelmeseth took work in corporate marketing for architecture and fashion brands until 2012 when his now-wife Stephanie, then a blogger, asked for help managing deals with companies that offered to pay her for sponsored posts.
After generating revenues for Stephanie that were four to five times as much as she previously earned, Hjelmeseth shifted his focus to facilitating similar deals for what quickly became a growing list of influencer clients.
Formalizing the name G&B Digital Management in 2015, Hjelmeseth has continued to attract clients primarily through word of mouth (until 2019, 96% of his clients were referrals) while expanding his team and its focus to encompass talent in the fashion, lifestyle, beauty and travel industries.
Influencer marketing continues to grow, with a projected $3.7 billion spent in this advertising segment in the United States in 2021 alone, according to analytics firm eMarketer.
In addition to managing his current client roster, Hjelmeseth freely shares his expertise with members of the influencer community, and he co-founded the College of Influence in 2019 to help aspiring influencers learn about contracts, negotiations and more.
"My hope is that it does get to a lot of these people out there that want to be in the space and help them be better at representing themselves until they potentially get to a level where they may need us."
EASTERN TALENT AGENCY
HEADQUARTERS: Hollywood
FOUNDED: 2000
BUSINESS: Below-the-line talent agency
CHIEF EXECUTIVE: Maureen Toth
EMPLOYEES: 7
AGENTS: 4
CLIENTS: 150
HIGH-PROFILE CLIENTS: Jill Ohanneson (costume designer), Kevin Tent (editor), Christopher Brown (production designer)
REVENUE: More than $1 million (2021); 8% average increase 2005-2019
THE TREATMENT: Eastern Talent Agency was founded when Maureen Toth and her business partner purchased the below-the-line firm Geller Agency from its owner. Toth subsequently bought the company from her partner, and she runs Eastern Talent with a focus on representing "the unsung heroes of the business," including production designers, directors of photography, costume designers and editors.
"It's more about the work itself and less about the fame and notoriety that goes with it," Toth said.
Operationally, the company's four agents represent their clients together instead of dividing them by number or specialty, which not only gives clients more personnel resources but also more choices as they seek work in a competitive industry, according to the agency.
Toth has since grown an original client list of about 30 into more than 150, an increase that might seem modest over the company's 18-year history, but Toth insisted that getting clients and retaining them over time is her priority because "you service people much better when you know them well."
"It's always been a slower, more gradual approach to growth that I hope creates a much stronger foundation for what can be a really successful long-term agency," she said. "And, ultimately, even beyond me. I won't run the company forever, but I want the people I work with, if they want to continue with it, I want to see it continue to grow."
GERSH AGENCY INC.
HEADQUARTERS: Beverly Hills
FOUNDED: 1949

BUSINESS: Talent management
CO-PRESIDENTS: Bob Gersh and David Gersh
EMPLOYEES: 250
AGENTS: 125
CLIENTS: 2,500
HIGH-PROFILE CLIENTS: Angela Bassett, Adam Driver, Drew Carey
REVENUE: 10% growth year over year since 2018 (except in 2020), according to the company
THE TREATMENT: Founded in 1949 by Phil Gersh, Gersh Agency began with clients such as Humphrey Bogart and "The Sound of Music" director Robert Wise. It was considered one of the last links between Hollywood's Golden Age and today's corporate-owned movie businesses.
Gersh's sons, Bob and David, took over operations before his death in 2004 and have built it into a company whose size and success falls only slightly short of the Big Three agencies while maintaining an intense focus on what Senior Managing Partner Leslie Siebert describes as "personal attention and effective representation … giving the opportunities to the client and based on what it is that they want to do."
That ethos has continued even through the pandemic, prompting the company's agents to make themselves more available than before to their clients, even if those connections took place electronically instead of in person.
Gersh's client roster includes some of the highest-paid actors in the television world, including Angela Bassett, who earns more than $450,000 per episode of the series "9-1-1," as first reported in August by Deadline, and "The Price Is Right" host Drew Carey, who makes a reported $12.5 million per year.
The company's divisions also cover a spectrum of industry specialties, including talent, books, below-the-line, theater, touring, TV and film, literary representation, and more. In spite of these expansive offerings, however, Talent Department Partner Rhonda Price insists Gersh's first priority has been, is and will be not only to meet its clients' needs but to fulfill their dreams.
"Our goal is for them to continue doing the creative, artistic, entertainment endeavors that they want to do — to have it always go back to that ambition of what started them in the business," Price said.
For reprint and licensing requests for this article, CLICK HERE.