Fika Invests in Founders to 'Solve the Impossible'
Monday, November 1, 2021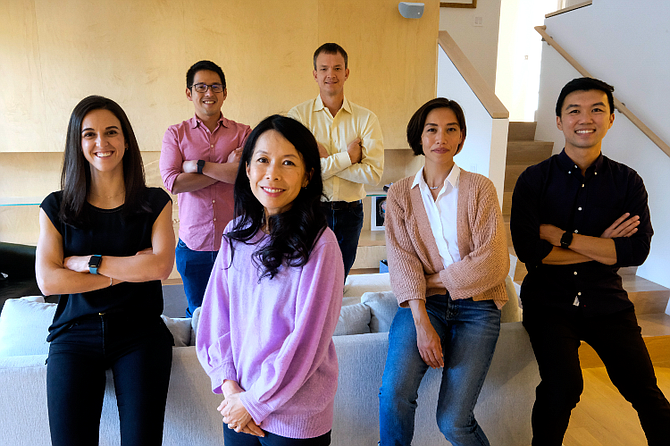 At Fika Ventures, founder and General Partner Eva Ho said she invests to impact "the 99%, not the 1%."
 
"That's a big distinction for us," Ho said. "Most of the products and services we bet on are … enabling technologies to help blue-collar workers."  

Fika Ventures is a boutique seed fund focusing on enterprise technology that helps businesses support their workers, thereby supporting the communities they're based in, Ho said. The Westwood-based firm invests in technology startups working in industries such as health care, education and finance.

The fast-growing firm's investment portfolio has gained more than 40 companies in the past five years, including local startups like Santa Monica-based education technology company Formative; downtown-based legal advice platform Atticus Law; and Culver City-based cybersecurity company Openpath Security Inc., which was acquired by Motorola Solutions Inc. in July.
 
"We saw an opportunity to have a dedicated early stage fund with operators on board that were ready to really support these types of companies," Ho said.
 
Ho spent around two decades as a tech startup founder before getting into the world of venture capital in 2013 by joining San Francisco-based Susa Ventures. She and her co-founder, TX Zhuo, launched Fika in 2016 after realizing the potential for enterprise technology investment in Los Angeles.
 
Since Fika Ventures' inception, the firm has gained $313 million in assets under management. Fika has helped its portfolio of companies raise close to $1 billion and create more than $7 billion in market value.
 
Fika's most recent fund, worth $195 million, launched Aug. 24. It includes $160 million dedicated to enterprise software, financial technology and health care IT companies based in the United States and Canada, with an additional $35 million opportunity fund for investing in diversity "across the entire ecosystem," the firm said in a blog post announcing the fund.  
 
"We seek out founders who don't fit the mold, are drawn to solve the impossible and value the truth," the company said in its blog post. "We look for radical solutions that impact many and get us one step closer to a more equitable and just world."
 
Ho's background heavily influences the fund's community-centric mission. Her parents were refugees from Mozambique and growing up low-income in housing projects in Boston, she didn't understand the opportunities technology could provide because her family couldn't afford it because her family couldn't afford more than the bare necessities.
 
As she progressed in her career, she said, she focused on "paying it forward" to give others opportunities like she had received rather than having tunnel vision for only getting returns on the firm's investments.
 
"A lot of people know Fika as a very community-oriented fund," Ho said. "Our (mission) is making sure the wealth created in companies (we fund) gets distributed across our communities as evenly as possible."
 
Ho doesn't want Fika to stop with her and her team. She said the firm's goal is to become a "multigeneration" franchise and has added more team members to "bolster" the group. Ho aims for Fika to continue making thoughtful investments that create good outcomes for communities.
 
"As long as we can provide a service that matters and have a good impact on society, we'll get a chance to continue to exist," Ho said. "I think we will only want to exist if we can have that impact."
For reprint and licensing requests for this article, CLICK HERE.