Audience Measurement Company VideoAmp Raises $75 Million
Monday, May 31, 2021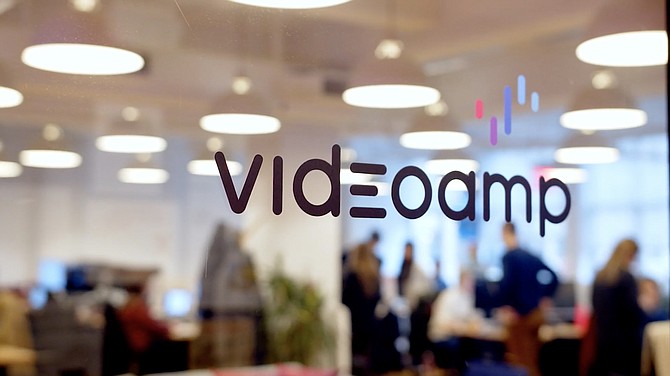 VideoAmp Inc., a Sawtelle-based advertising software and data firm that aspires to become the next Nielsen Corp., has raised $75 million in debt financing from Capital IP Investment Partnership.

VideoAmp is engaged in a kind of David-and-Goliath battle against the traditional TV-measurement industry, which is led by New York-based Nielsen.
 
The viewer tracking industry has fragmented over how it measures consumer behavior, with content companies searching for better data on who is watching and whether they're viewing through streaming services, YouTube, gaming consoles or traditional TV.

VideoAmp, which was founded seven years ago and helps brands plan and measure ad campaigns across digital and traditional TV systems, employs more than 200 people.
 
The company is expected to generate more than $80 million in revenue this year, about double from last year.
 
With the funding, VideoAmp plans to expand its engineer headcount to 120 from 60 and increase staffing in its sales and client success organization to 150 from 70.

The company has announced several key partnerships so far in 2021.
 
In January, New York-based agency Omnicom Group Inc. and OpenAP, an advertising company that brings scale to audience-based campaigns in television, selected VideoAmp as a partner.

Privately held OpenAP, founded in 2017, is owned by the companies behind some of the largest TV networks in the United States, including AMC Networks Inc., Fox Corp., NBCUniversal, ViacomCBS Inc., the Weather Channel and Univision.
 
VideoAmp also works with Tokyo-based advertising agency Dentsu Inc. and individually with TV networks such as AMC Networks Inc., A&E Networks and NBC.

In addition, the company works with brands such as San Diego-based fast-food chain Jack in the Box Inc., and U.K.-based luxury carmaker Jaguar Land Rover Automotive.

VideoAmp is in discussions with several media companies to expand relationships with ad sellers.

The company's funding deal with San Francisco-based Capital IP is a private equity special situation investment fund focused on opportunistic investments in internet-based businesses and assets.

Under terms of the deal, VideoAmp has tapped $50 million in debt financing from Capital IP with the ability to draw as much as $25 million in additional capital. Since 2014, VideoAmp has drawn $107 million in funding commitments from other investors. It's unclear whether Capital IP was involved previously with the company.

The latest funding will be used to accelerate VideoAmp's position in planning, measurement, optimization and currency solutions for the convergent TV ecosystem.
 
"We are happy to partner with Capital IP for the access to growth capital in order to fully capture our land-grab opportunity on great terms and without shareholder dilution. It is the best of both worlds," said VideoAmp co-founder and Chief Executive Ross McCray. "Our execution and strong financial performance have allowed VideoAmp optionality on funding our growth plans."

The debt financing gives VideoAmp the option to borrow rather than take funding from a venture capital firm, oftentimes in exchange for a board seat.  

As the viewership landscape continues to fragment and the need intensifies for an infrastructure to track audience across TV, streaming and digital media, VideoAmp said it is positioned to attract advertisers, agencies and media owners. The company believes it can redefine how media is valued, bought and sold.
 
The Capital IP financing will be used to continue hiring C-suites executives and "massively expand sales, client success and engineering teams," the company said in a statement.

Most recently, VideoAmp recruited Paul Ross, former chief financial officer of Ventura-based ad tech firm Trade Desk Inc., as its CFO and newest board member.

Ross, who retired from Trade Desk last year, succeeds Robert Leff, who assumed  the newly created position of chief investment officer for VideoAmp.
For reprint and licensing requests for this article, CLICK HERE.