Lionsgate Annual Earnings Drop 16%
Thursday, May 27, 2021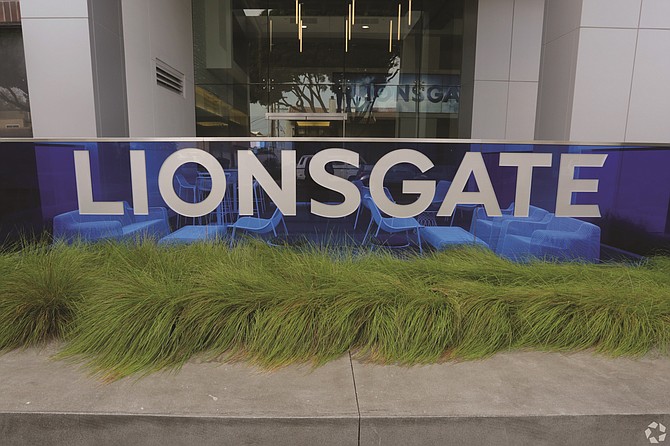 Lions Gate Entertainment Corp.'s revenue dropped 16% in fiscal 2021, but the Santa Monica-based studio beat Wall Street expectations.
Lionsgate reported May 27 that it brought in $3.27 billion in annual revenue, down from $3.9 billion in fiscal 2020. The company reported diluted earnings per share of 92 cents for the year, a spike from the previous year's earnings of 60 cents a share.
Analysts had forecasted that the company would bring in 84 cents a share for the year, according to MarketWatch. Lionsgate's shares were priced at $18.63 at market close on May 27, spiking to around $19.40 during after-hours trading.
Despite losses, revenues were slightly buoyed by Lionsgate's media networks segment, which encompasses its streaming business. Media networks saw revenues rise 5% for the year, from $1.49 billion in 2020 to $1.56 billion in 2021. Its revenue rose 12% for the quarter, from $358 million in the fourth quarter of 2020 to $401 million in 2021.


For the quarter, the company's overall revenue dipped around 7% year over year, from $944.3 million in the fourth quarter of 2020 to $876.4 million in the recent quarter. 
Chief Executive Jon Feltheimer said Lionsgate has made a "successful pivot" to alternative release strategies for its content.

The company placed its bets on Starz in the recent quarter, signing deals in March that will give the platform priority access to Lionsgate and Summit Entertainment releases when their current deals with Hulu expire at the end of 2021 and 2022, respectively. 
Starz saw a 23% uptick in subscribers year over year, totallng 29.5 million.
"We enter (the 2022 fiscal year) with full content pipelines and with Starz projected to achieve even better net subscriber adds domestically and internationally than in Fiscal 21," Feltheimer said in the earnings report.

As the pandemic stalled film production and releases, Lionsgate's motion picture segment revenues dropped 34% for the year, from $1.67 billion to $1.1 billion. For the quarter, revenue fell more than 25% to $292 million from $393 million.

"Nobody could have imagined that we would be operating for most of the year in a world without movie theaters," Feltheimer said. "We pivoted quickly to new distribution models for films."

Television production revenues for 2021 fell from $1 billion in 2020 to $831 million year over year, a drop of nearly 17%. Its revenues fell 18% to $210 million for the fourth quarter from $258 million the year before.


Major mergers and acquisitions between tech and media companies have taken place in recent weeks, such as the WarnerMedia and Discovery Inc. combination and Amazon.com Inc.'s acquisition of Metro-Goldwyn-Mayer Studios Inc. But Feltheimer said Lionsgate has no plans to change ownership or operations.

"With all this disruption, we've got a benefit in terms of lack of disruption here at the company,  and our cohesiveness," he said. "And I think that's the key thing that we're going to do, is keep our head down and just keep executing on our plan."

"The thing that we don't want to get distracted by, frankly, is this concept of scale," he added.
For reprint and licensing requests for this article, CLICK HERE.