Scale Ventures Launches First Accelerator Class
Monday, May 17, 2021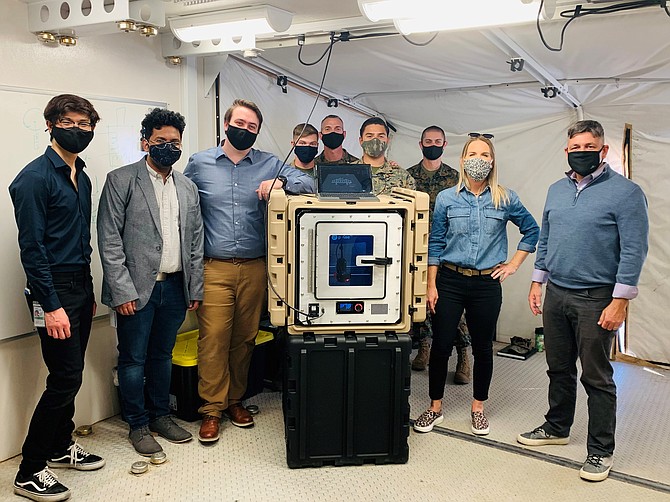 Los Angeles' latest startup accelerator is welcoming its first class of fledgling companies.

Scale Aerospace Ventures, a joint partnership between Starburst Aerospace and UCLA, officially launched last week, with eight startups selected to participate in the 13-week program, focused on companies developing innovative technologies for the aerospace industry.

Starburst Program Director Elizabeth Reynolds said competition was tight for spots in the accelerator, where companies will be able to focus on developing their business strategies while building local contacts within the aerospace industry.

"We are bringing in the best of the best as far as mentors and instructors for the program and pulling on Starburst's experience consulting and running accelerators in aerospace," Reynolds said.
 
The startups participating in the accelerator represent a wide range of verticals within the aerospace field, from cybersecurity to 3D printing.
 
One company, Exosonic Inc., is developing a supersonic aircraft with a muted sonic boom. Another, Rhoman Aerospace Corp., creates flight control systems for drones.

Reynolds, who has previously served as chief operating officer at holographic bioprinting startup Prellis Biologics Inc. and at downtown-based HyreCar Inc., said the diversity of the companies is a testament to the rich aerospace ecosystem that exists in Los Angeles, as well as the region's growing significance as a hub for deep tech companies pushing the boundaries of  innovation.

"It's been really exciting to watch L.A. develop a deep tech community," Reynolds said. "There was a while where L.A. was kind of written off as an app hub, and that has really changed."

Reynolds attributes part of that shift to the network of universities in the Los Angeles area, which produce more engineering graduates than any other region in the nation. "There's a lot of support for people who are working on hard problems," she said.

Though the companies participating in the accelerator's first cohort are still in the early stages of growing their businesses, Reynolds said there is no shortage of ambition in the projects they are working on.

Craitor Inc., for instance, is developing a portable 3D printing device that can function in nearly any environment. Metaspectral is the creator of new tools for the compression, transmission and analysis of satellite imagery. Rebel Space Technologies Inc. is using artificial intelligence technology to bolster communications systems both on Earth and in space.

Other startups selected for the program — Atomus Corp., Axion Ray and Black Arrow Technologies Inc. — are all working on similarly complex technologies.

The companies chosen to participate in the accelerator are either based in Southern California or looking to establish a presence in the area, Reynolds said.
For reprint and licensing requests for this article, CLICK HERE.