LA Companies Take Steps to Diversify Boardrooms
Monday, May 17, 2021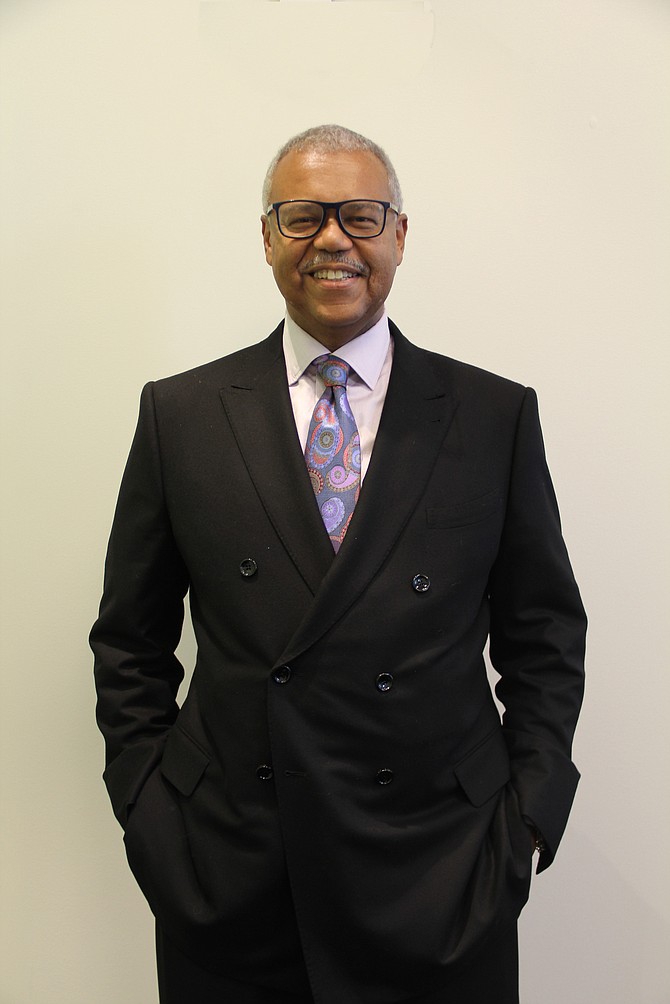 Fisker Inc. debuted on the New York Stock Exchange in October, about a month after Gov. Gavin Newsom signed Assembly Bill 979 that requires public companies headquartered in California to diversify their governing boards with directors from underrepresented communities by the end of 2021.
With four new board members in tow — two women and two Black men — the Manhattan Beach-based electric vehicle-maker was already compliant with the new law.

The newcomers were Wendy Greuel, former Los Angeles City Controller; Roderick Randall, a co-founder of Boston-based Vesbridge Partners; Nadine Watt, chairwoman of the Los Angeles Business Council; and Mark Hickson, an executive vice president of corporate development, strategy, quality and integration at Florida-based NextEra Energy Inc.
 
The automaker has since added William McDermott, chief executive of ServiceNow Inc., a software company based in Santa Clara, and Mitch Zuklie, chief executive of San Francisco-based law firm Orrick Herrington & Sutcliffe. The eight-member board also includes company's two co-founders, Chief Executive Henrik Fisker and his wife, Chief Financial Officer Geeta Gupta-Fisker.

"We have a phenomenal board," said Randall, who's also an early investor in the automaker. "At any time, they all bring different perspectives, so when we have a discussion, you get all these different backgrounds and angles and thought processes. I'm just delighted to be a part of the group, and to be honest with you, I pinch myself half the time."

Other local companies are following suit, adding to their boards individuals who self-identify as Black, African American, Hispanic, Latino, Asian, Pacific Islander, Native American, Native Hawaiian, Alaska Native, or as members of the LGBTQ community.
Board additions

Playa Vista-based Honest Co. Inc., which in May raised $413 million in an initial public offering for a market value of about $1.45 billion, last month added James White and Susan Gentile to its board of directors.
 
White is the former president and chief executive of Atlanta-based Jamba Inc., while Gentile serves as chief financial and administrative officer at H.I.G. Capital Management in Miami.

"James and Susan's diverse expertise are a welcome addition to our board of directors," Honest Co. co-founder and Chief Creative Officer Jessica Alba said in a statement.
 
"As our company continues to expand our reach across categories in the clean space, the background they will bring to Honest will help ensure we continue to reflect the needs and wants of our consumers and the communities we serve in all that we do," Alba added.

Santa Monica-based Counter Brands, which sold a majority stake to Carlyle Group Inc. last month in a deal that valued it at $1 billion, in January added Dasha Smith to its board of directors, its fifth female member. Smith is chief administrative officer for the National Football League.  

Santa Monica-based internet services company Leaf Group Ltd., which is set to be acquired by Virginia-based media conglomerate Graham Holdings Co. in a deal valued at $323 million, appointed Harold Logan to its board in November. Logan, a Harvard University graduate, served as chief executive at BuyBook Technologies Inc. prior to its acquisition by AutoTrader Inc. in 2014.

LiveXLive Media Inc., a West Hollywood-based company that specializes in streaming live events and original shows, announced on May 3 that Kris Wright, vice president of Nike Inc.'s global men's footwear lifestyle product, will join its board of directors. Wright is also an appointed member of the Executive Leadership Council, a national organization of Black CEOs. 

'Growth path'

New initiates to the boardroom are often recommended by the CEO or a board member who saw them in action and can vouch for them.

Randall, a self-proclaimed car fanatic, came on board at Fisker via the investor route.
 
He crossed paths with Henrik Fisker in 2017 at the Consumer Electronics Show in Las Vegas. Randall admired Fisker's designs for the Aston Martin DB9 and BMW Z8 sports cars, as well as the hybrid Fisker Karma model, and shared his passion for the electric vehicles.  

"I started introducing him to some of my friends in the tech business, and then there was an opportunity to invest in Series A," Randall said. "I was like, 'Well, I would love to put in a couple nickels and dimes,' and I did.

"I see the opportunity to build this into a long-term, brilliant, innovative new digital car company that brings all the innovation of digitization and transformation into the automotive world, with a super high-performance, ultra-low cost, but beautiful designs. Ocean (is) as transformative as a Tesla. It's as cheap as a Prius, but it's as beautiful as an Aston Martin," he added.

Randall became Fisker's adviser on technology and fundraising in 2018. An electrical engineer who said he "spent an entire career building companies," Randall also serves as an executive partner at a New York-based private equity firm targeting investment opportunities with transaction values of $500 million to $5 billion.

"We buy complex, often public companies and take them private. And then a few of the executive partners like me go into the boards, and we help the company arrange the resources to get themselves through the transition that they're going through and then put themselves into a growth path," he said.
 
Randall also served as chief marketing officer at Lucent Technologies Inc. in New Jersey, which helped him "understand how to market high technology."


For reprint and licensing requests for this article, CLICK HERE.