Robotics Company Embodied Acquires Conversational AI Business
Monday, May 17, 2021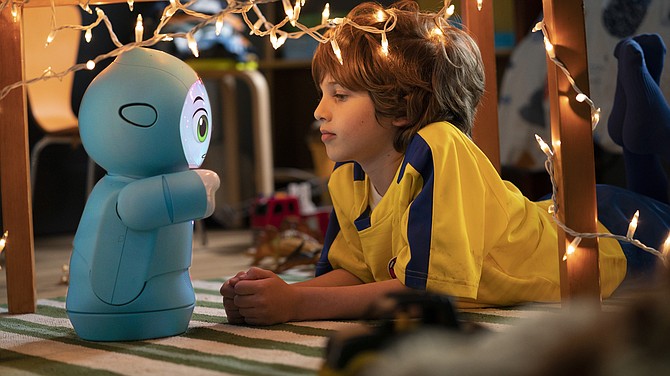 Pasadena-based Embodied Inc. released a product last year called Moxie, an artificial-intelligence-enabled robotic companion for young children.

The device — which Time selected as one of its top inventions of 2020 — is designed to support kids' social and emotional development through interactions themed around concepts like kindness, friendship and respect.

Embodied Chief Executive Paolo Pirjanian said Moxie represents an early glimpse of the robotic and machine learning capabilities the company is working to develop.
Pirjanian said he's heard from Moxie's early customers that children believe the device to be "a feeling, thinking being."
 
Embodied's goal going forward is to "extend that to pretty much everyone in the next few years, so it's believable to pretty much any person," Pirjanian said.
 
On May 6, the company announced it had acquired artificial intelligence startup Kami Intelligence, a move Pirjanian said brings the company closer to its ambitious goal of creating interactive AI products that can successfully carry out long and detailed conversations with humans.

"There's a lot of work for us to do," Pirjanian said. "We've developed a lot of the tech stack ourselves, but we are accelerating that by looking at very strategic acquisitions."
Members of the Kami team will begin working with Embodied, and Pirjanian said the technology behind an AI-based conversational tool developed by Kami will be integrated into software developed by Embodied.

Through the influence of science fiction, robots and artificial intelligence tools have long been associated with post-apocalyptic scenarios in which machines rise up against humans. But Pirjanian said Moxie illustrates the potential for these technologies to supplement everyday human interaction and to address age-old problems like loneliness.

"At a high level, basically anywhere you can think of human-to-human conversation having benefits is an area where our technology can have an impact," Pirjanian said, listing mental health support and companionship for elders as other potential applications for the technology behind Moxie.

The device itself operates using a platform developed by Embodied called SocialX. Pirjanian said innovation in AI and machine learning is happening rapidly enough that the platform could become "exponentially" more complex in the next few years.

"One of the things that's really exciting is to be doing this now, as opposed to even five years ago, because of the advancements in machine learning and deep neural networks," he said. "This will enable our technology to really have meaningful, deep conversations that are going to blow people's minds."
For reprint and licensing requests for this article, CLICK HERE.