Mattel Launches Toy Recycling Program
Tuesday, May 11, 2021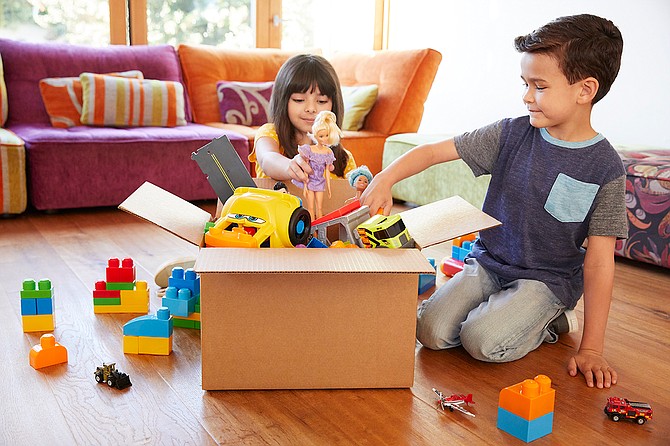 Mattel Inc. said it's launching PlayBack, a toy recycling program designed to collect and reuse materials to make new Mattel products.
The El Segundo-based toymaker will provide consumers with a free shipping label to mail the toys they no longer need, which will then be sorted by material and processed for recycling or converted into an energy source.
"A key part of our product design process is a relentless focus on innovation, and finding sustainable solutions is one significant way we are innovating," President and Chief Operating Officer Richard Dickson said in a statement.
"Our Mattel PlayBack program is a great example of this, enabling us to turn materials from toys that have lived their useful life into recycled materials for new products," he added.
The PlayBack program will be limited to Barbie, Matchbox and MEGA toys, with other Mattel brands to be added in the future. It will initially launch in United States and Canada, and eventually extend to France, Germany and the United Kingdom through third-party recycling partners.
The toymaker spearheaded a similar effort last year when it partnered with New Jersey-based TerraCycle Inc. to recycle used Mega Bloks, Mega Construx and other non-electronic MEGA toys to create new products in Canada. Mattel's competitors, MGA Entertainment Inc. in Chatsworth and Hasbro Inc. in Rhode Island, also collaborate with TerraCycle to reuse their toys and games.
The PlayBack program is a part of Mattel's broader sustainability strategy, which aims to implement 100% recycled, recyclable or bioplastic materials across all products and packaging by 2030.
The company's Fisher-Price Rock-a-Stack and Fisher-Price Baby's First Blocks, as well as three MEGA Bloks sets, are made with bioplastics that contain renewable biological resources, such as vegetable fats and oils, corn starch, straw, woodchips, sawdust and recycled food waste.
The effort also includes last month's announcement that Mattel will release a Matchbox Tesla Roadster, its first die-cast vehicle made from 99% recycled materials.
Other big brands that offer recycling of their own products include Nike Inc., Levi Strauss & Co., and Apple Inc.
For reprint and licensing requests for this article, CLICK HERE.