Nacelle Helps Retailers Ride Ecommerce Wave
Monday, May 10, 2021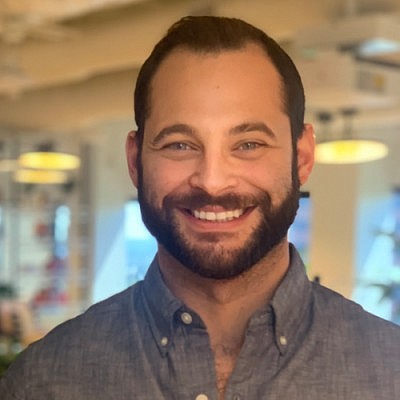 Brian Anderson hated shopping on his phone.
 
The experience, he said, was clunky and slow for many mobile websites. So, he came up with a solution.
 
Anderson, a veteran software engineer, spent roughly two years developing Nacelle Inc., the company he founded to provide content management systems for online merchants and developers.
 
Santa Monica-based Nacelle's platform integrates into existing ecommerce websites, increasing speed for mobile and desktop browsing.

"I hear from people close in my life that after using the Nacelle-powered storefronts, it's really hard to go back to regular websites that don't have that technology underneath it," Anderson, 33, said.
 
Anderson launched Nacelle in August 2019. In November 2020, the company closed its second funding round of $18 million, led by Montreal-based venture firm Inovia Capital Inc.
 
San Francisco-based Index Ventures; Cambridge, Mass.-based Accomplice; New York-based Lerer Hippeau; Indianapolis-based High Alpha; and New York-based Silas Capital also participated in the round.

The pandemic-driven boom in ecommerce has fueled the rapid growth of online storefront developers like Nacelle, according to Dean Kim, executive director of equity research at Playa Vista-based research firm William O'Neil & Co. Inc.
 
Big players in the space include Ottawa, Ontario-based Shopify Inc., whose earnings soared 110% year over year to $988.6 million in the first fiscal quarter of 2021.
 
Austin, Texas-based BigCommerce Inc., another company in the category, reported a year-over-year earnings increase of 39.1% to $43.1 million for its fiscal fourth quarter of 2020.
 
"Right now is a very large opportunity for companies like Shopify, Nacelle and BigCommerce," Kim said. "They're really at the right time to be sort of the leaders in that space."
 
Nacelle's tools create headless commerce platforms that separate what the customer sees from the back-end function of the website. The company's content management system allows clients to easily edit and rearrange their websites.
 
"If you really want to make your brand something special and unique, you need to arm your developers," Anderson said. "You need to give them great tools to build something that makes your customers feel appreciated."
 
Nacelle's target demographic consists of "mid-market enterprise merchants,"
 according to Anderson. The company has 25 clients, including Malibu-based clothing brand Barefoot Dreams Inc.; Lehi, Utah-based jewelry brand Enso Rings; and Summit, N.J.-based bedding company Boll & Branch.
 
Sherrie Rose, founder of Malibu-based educational toy brand Alphapals Inc., said the biggest benefit of Nacelle's technology is the speed that it adds to her company's website, especially as she looks to add a blog and expand her product offerings.
 
"I want things quick, and if something's not loaded, I get impatient," said Rose, 55. "People are going to click off and see another ad or do something else. They're fickle, and you don't want your company being passed by just because the load is too heavy, and they're not getting to the page they want to get to."
 
Rose first learned about Nacelle while working as a content producer for Barefoot Dreams. The company's website had been crashing regularly, and after researching solutions, she helped Barefoot Dreams choose Nacelle to improve its speed and processing.
 
When she launched Alphapals last year, Rose decided to use Nacelle to build her website, even though her business is smaller than the clients Nacelle typically serves.
 
"Even though I may not need (Nacelle) as a small company, I thought to look ahead," Rose said. "I was giving advice to another bigger company … I (thought) I should take that advice myself."
 
Anderson declined to release Nacelle's price point, but he said his company, which works with a wide range of merchants, provides tools that are "significantly more" expensive than ecommerce website builders for small businesses.
 
According to Nacelle's website, the company's tools start at $5,000 a month for a business with fewer than 150,000 monthly visitors. Above that amount, Nacelle uses enterprise pricing, which varies based on the size of the company.
 
"Generally, we're marketing towards merchants that are doing $25, $100 or $500 million in revenue," he said. 

An unexpected lift

When the pandemic began, Anderson worried that ecommerce would slow down. Nacelle was in the middle of its Series A funding round, and he thought he'd have to cut it short.

But he found the opposite to be true.
 
As Covid-19 limited in-store buying, online shopping boomed. Between the first and second quarters of 2020, ecommerce rose from 12% of all retail sales in the United States to 16% of all retail sales, according to William O'Neil's Kim.

Anderson said the spike from the past year has led to brands "seriously investing" in their ecommerce platforms.

"In hindsight, it seems obvious, but at the time, we had no idea how it would affect our business," Anderson said. "I think it expedited this adoption of buying online in this wonderful way. That's not to be insensitive to what has happened in the world, but it's an interesting shift in consumer behavior."
 
In the year and a half since Nacelle's launch, the company's staff has grown from 12 employees to 50. The funding round has enabled it to hire even further.
 
Nacelle already partners with Shopify, as some of the merchants they work with use the platform for their front-end services, but the company aims to expand its partnerships to give more engineers the tools to make fast and sleek websites that "differentiate their brand" from other shopping experiences, Anderson said.
 
"I think that's something we're really focused on," Anderson said. "How can we empower those teams to build things that are exceptional?"
For reprint and licensing requests for this article, CLICK HERE.