Beautycounter Sells Majority Stake to Carlyle Group
Monday, May 10, 2021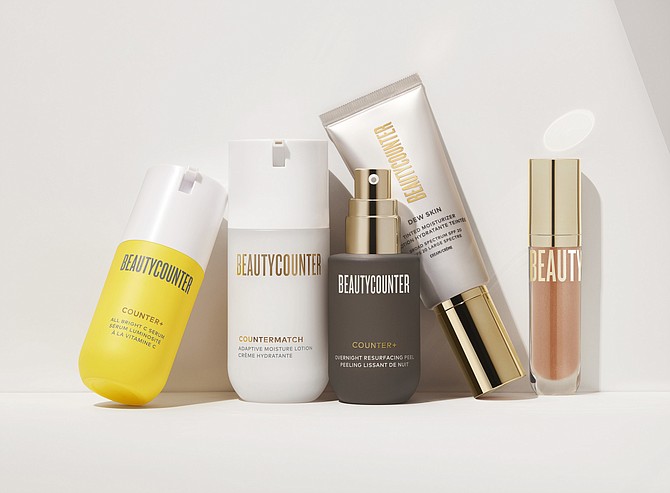 Santa Monica-based Counter Brands, doing business as Beautycounter, sold a majority stake to Carlyle Group Inc., a Washington, D.C.-based investment firm that has $246 billion in assets under management.

The deal, which values Beautycounter at $1 billion, will help increase the skin care and cosmetics company's brand awareness and bolster its omnichannel business model.
 
Current leadership, including Chief Executive Gregg Renfrew, will remain in place.
Renfrew, who previously served as chief executive of children's retail group Best & Co. in Greenwich, Conn., founded Counter Brands in 2011. She debuted a line of nine products two years later, including facial cleansers, eye creams and shampoo.

"In 2013, I launched Beautycounter with the simple mission to get safer products into the hands of everyone," Renfrew said in a statement.
 
The acquisition, she added, is an "exciting and important milestone for our company … toward achieving that mission. I have long admired … the team at Carlyle for their experience working with brands at the intersection of cultural relevance and consumer demand and believe that our combined vision will be instrumental in accelerating Beautycounter as the leader in clean beauty, and in the beauty industry as a whole."
 
Beautycounter, a certified B Corp., now sells more than 100 products that are nontoxic and eco-friendly. It refrains from using some 1,800 "questionable or harmful ingredients" in product formulations, which is "well beyond the 30 banned by U.S. law," according to the company.

The company's distribution channels include ecommerce; brick-and-mortar stores in Venice, New York and Denver; and a seasonal pop-up in Nantucket, Mass.

The company also has a sales force of some 65,000 independent consultants who keep 25% to 35% of their sales. The brand paid about $120 million last year on commissions, which puts its revenue from sales consultants at about $400 million. Annual revenue also includes short-term product placements at Sephora and Target stores.

The brand has undertaken several fundraising rounds, including $65 million in 2018, which was led by Mousse Partners Ltd., a New York-based family office that also invested in Ulta Beauty Inc. and Bonobos Inc. 
For reprint and licensing requests for this article, CLICK HERE.