AECOM Wins Portions of 2 Major Federal Contracts
Monday, May 10, 2021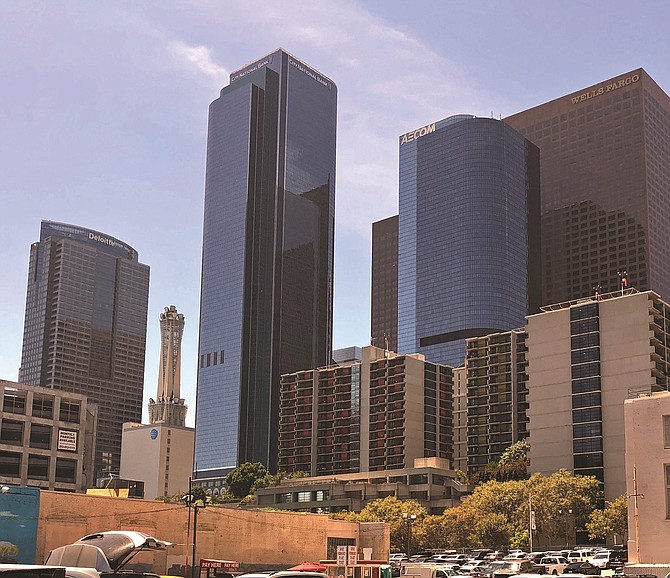 Downtown-based infrastructure giant AECOM recently won portions of two major multiyear federal contracts.

On March 19, AECOM announced it was one of the winners of a five-year, $2 billion contract to provide planning, design and construction management services for Air Force installations around the globe.

According to Airforce Technology, an industry publication, AECOM was one of 17 firms to win business under this contract.
 
Because all the selected companies are on call and can be picked for any projects, it is unknown how much work AECOM will get. The contract is being administered through the Air Force's Civil Engineer Center.

Under the current five-year contract that expires this year, AECOM said it was the top service provider, working on dozens of projects around the world, including renovation of a residence hall and construction of a new cyber innovation center at the Air Force Academy in Colorado Springs, Colo.

"AECOM's track record of technical excellence positioned us as a trusted partner to continue our 65-year history collaborating with the U.S. Air Force to deliver innovative solutions for their dynamic missions across the globe," AECOM President Lara Poloni said in the company's announcement.
 
"We are proud to support the U.S. Air and Space Forces' dominance in the skies and space for generations to come by delivering strong infrastructure built on the ground," she added.

AECOM announced a similar win April 14, nabbing a portion of a $600 million program management services contract covering all facilities in the Postal Service portfolio. The base contract is for three years with the option to extend for another four years.

AECOM was one of three winners of the previous contract, which started in 2013. Centreville, Va.-based Parsons Corp. was another winner, which was selected again for this round.

Under the previous contract, AECOM said it had worked at more than 2,000 Postal Service facilities, providing program and project management, architectural and engineering design, construction management and environmental services. 
For reprint and licensing requests for this article, CLICK HERE.