Fulgent Posts Another Record Quarter
Friday, May 7, 2021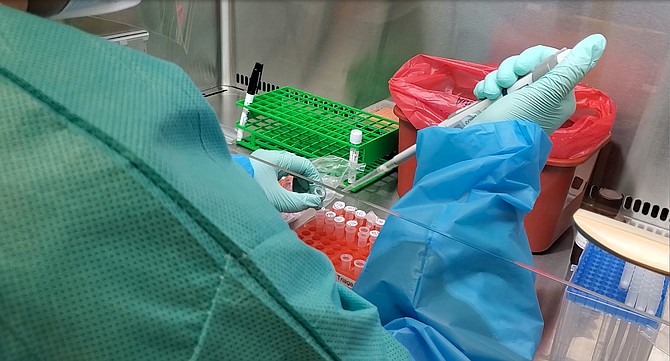 Temple City-based genetic testing company Fulgent Genetics Inc. reported another quarter of record revenue and test volume as it continued to ride the Covid testing wave.

Fulgent on May 6 posted revenue of $359 million during the first quarter, 45 times higher than the same quarter last year, just before the full force of the Covid pandemic hit. And test volume surged to 3.8 million, 290 times the number in the first quarter of 2020.

This led to a dramatic turnaround in Fulgent's earnings. During the first quarter, the company reported just over $200 million in net income, reversing a loss of $1.7 million during the same quarter last year.

"We had a very strong start to the year which resulted in record first-quarter results," Ming Hsieh, Fulgent's chief executive, said in the announcement. "We continued to see strong demand for our RT-PCR based tests for Covid-19, while our next generation sequencing test volumes both for Covid and non-Covid testing ramped nicely in the quarter."

Fulgent has snagged several huge Covid testing contracts with public agencies in recent months, including the Los Angeles County Department of Health Services and New York City public schools. And just before the pandemic hit, Fulgent launched a home genetic testing service.

Fulgent executives said they expect the company's record revenue and testing run to continue – at least through the end of this year. In the earnings announcement, they said they expect second-quarter revenue of $200 million and full-year revenue of $830 million, which would be nearly double the revenue of $422 million from 2020.
For reprint and licensing requests for this article, CLICK HERE.