SpaceX Successfully Lands Starship in Test Flight
Thursday, May 6, 2021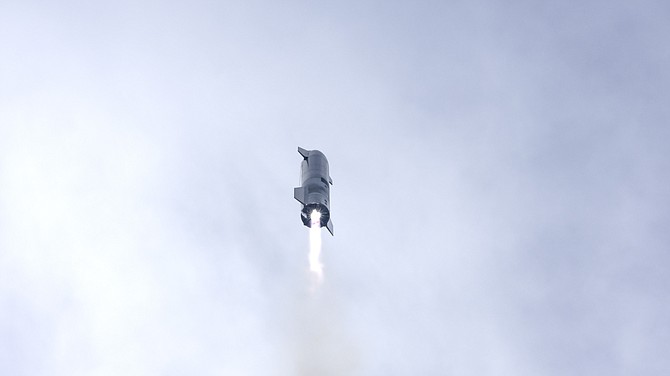 It took five tries, but Space Exploration Technologies Corp. successfully conducted a high-altitude test flight of its Starship spacecraft on May 5, returning the enormous rocket safely to Earth after launching it miles into the atmosphere.
SpaceX had conducted four prior test flights from its launch facility in Boca Chica, Texas, with varying degrees of success. All four prototypes launched previously exploded upon landing or immediately afterward.
"Starship landing nominal," SpaceX Chief Executive Elon Musk said in a tweet shortly after the test.
The rocket is designed for interplanetary travel and SpaceX has said that the spacecraft's landing mechanism will make it fully reusable. Its first successful landing bodes well for astronauts that could travel aboard Starship as soon as 2024.
Last month, NASA selected the spacecraft for use as a lunar landing vehicle for its Artemis program. The space agency plans to transport astronauts to the surface of the moon for the first time since the Apollo program.
NASA awarded SpaceX a $2.89 billion contract to develop a landing system for the first demonstration mission.
Starship, along with the Super Heavy rocket booster system that SpaceX is developing simultaneously, will also be used in expeditions to Mars.
Musk said last year that the company could launch an unmanned mission to the Red Planet as soon as 2022, with a possible crewed mission taking off two years after that.
One of the next tests for Starship will be a flight that reaches orbit. Though multiple prototypes have now been launched, none have actually entered space before returning to Earth.
Musk said in March that SpaceX would use the Super Heavy booster to launch the massive Starship spacecraft into orbit in a future test later this year.
For reprint and licensing requests for this article, CLICK HERE.