Virtual Concert Platform Wave Gets Investment From WMG
Tuesday, May 4, 2021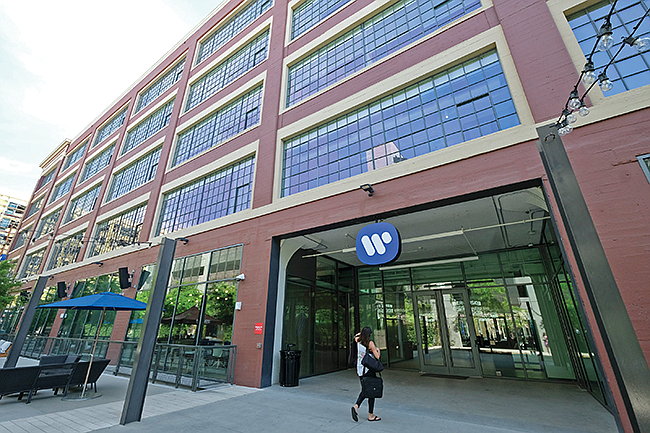 Venice-based virtual concert platform Wave has secured a minority investment from Warner Music Group Corp.
The investment, announced by New York-based WMG on May 3, gives Wave access to WMG's roster of artists for virtual performances, experiences and monetization, including new forms of ticketing, sponsorship and in-show fan interactions. 
Financial terms of the deal were not disclosed.
WMG, which occupies a 240,000-square-foot office building in the Arts District, represents artists such as Bruno Mars, Cardi B, Kehlani and Lizzo. To date, Wave has hosted more than 50 virtual concerts featuring WMG artists, the company said in a press release.
"WMG has an incredible history of being a trailblazer in the music industry," Adam Arrigo, Wave chief executive and co-founder, said in a statement. "They share our vision for pulling the future forward using new technologies that benefit artists and fans alike."
Founded in 2016, Wave's concert platform offers fans live chats, virtual gifting and voting, and audience appearances during performances. Investors in Wave include Justin Bieber, The Weeknd, Scooter Braun and J Balvin.
Wave closed a $30 million funding round in June. And in November, the company announced that it would expand into China through a partnership with Chinese media conglomerate Tencent Holdings.
"Wave is indisputably a leader in the interactive virtual entertainment space and the right partner to help us grow WMG's efforts," Oana Ruxandra, executive vice president of business development and chief digital officer at WMG, said in a statement. "Our artists and their fans will be getting best-in-class experiences, as we pioneer new forms of consumption and monetization."
Founded in 1958, WMG is one of the biggest music companies in the world and is home to labels such as Atlantic Records Group, Elektra Music Group and Parlophone Label Group. 
In the most recent quarter, WMG's revenue jumped 17% year over year from $1.07 billion to $1.25 billion, driven by digital growth in its recorded music and music publishing segments.
For reprint and licensing requests for this article, CLICK HERE.