Spirit Airlines Adds Flights to Mexico From LAX
Wednesday, March 31, 2021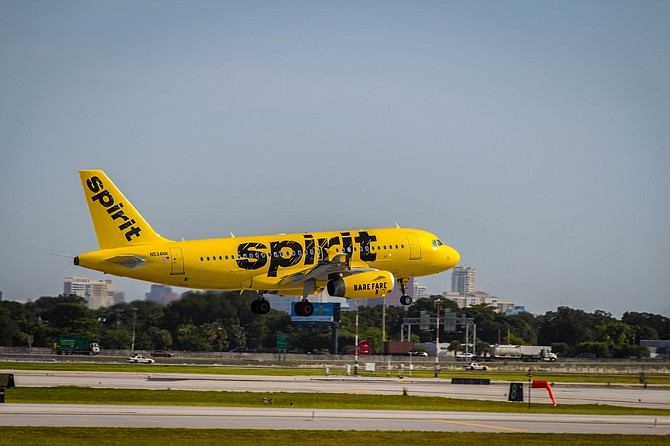 Spirit Airlines announced March 31 that it will start running flights to Mexico from Los Angeles International Airport.
The budget airline will offer daily nonstop flights between LAX and Los Cabos International Airport starting May 5. Spirit will begin travel from LAX to Puerto Vallarta's Licenciado Gustavo Diaz Ordaz International Airport starting July 1.
"Our new nonstop routes to Los Cabos and Puerto Vallarta mark our first ever international service out of LAX," said John Kirby, vice president of network planning at Spirit Airlines.
The Miramar, Fla.-based company is also adding nonstop flights from LAX to five U.S. cities, mostly in the Midwest: Columbus, Ohio; Milwaukee; Louisville, Ky.; St. Louis; and New York's LaGuardia Airport.
"With travel beginning to rebound, we are excited that Spirit Airlines is adding international service ... as well as expanding domestic service from Los Angeles International Airport (LAX)," Los Angeles World Airports Chief Executive Justin Erbacci said in a statement. "LAX is the West Coast gateway to the world and these new nonstop destinations will provide new options for travelers who are ready to fly again."

The aviation industry took a major hit during the pandemic, with passenger travel tanking at local airports. In January, 
passenger traffic at LAX was down 74% from the year the same month a year earlier.

As vaccines become more readily available nationwide, airlines are prepping for an uptick in travel. A recent survey conducted by CNBC of 8,000-plus people found that 65% of Americans plan to travel more in 2021 than they did pre-Covid.

For reprint and licensing requests for this article, CLICK HERE.