Cost Containment Company Agilon Health to Go Public
Monday, March 29, 2021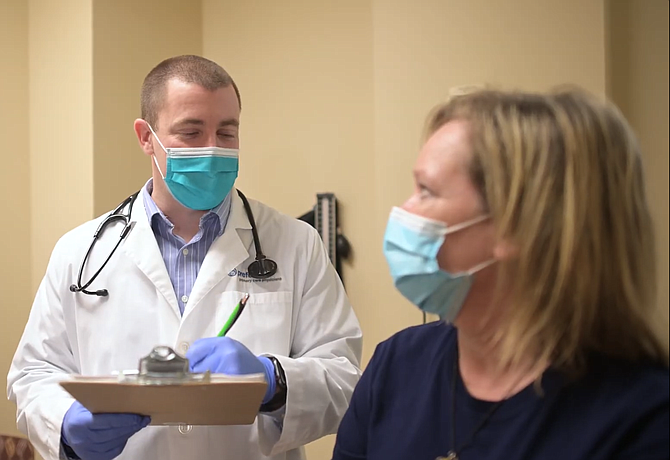 Long Beach-based Agilon Health Inc., which helps primary care physician groups cap costs for their Medicare Advantage patients, filed paperwork on March 18 with the Securities and Exchange Commission to become a publicly traded company.

Agilon, which was founded in 2016 and incorporated in 2017, has a platform that sets up regional risk-bearing networks allowing primary care physician groups to treat Medicare Advantage patients using an HMO-style capitated cost model.

The company is controlled by an investment fund associated with Clayton Dubilier & Rice, a New York-based private equity firm.

In its registration filing with the SEC, Agilon did not disclose how much capital it is seeking to raise by going public. But the filing showed the company has racked up significant losses: $282.7 million in 2019 and $60.1 million in 2020. The company attributed much of its 2019 loss to its California business, which it decided to sell off in 2020.
 
Agilon now has 16 physician group clients in Hawaii, North Carolina, Ohio, Pennsylvania and Texas that serve a total of 131,000 Medicare Advantage patients. Another 49,000 Medicare Advantage patients are due to join in January 2022 under deals already reached with physician groups.

According to the prospectus filing, the idea behind Agilon Health is the introduction of capitated costs for physician groups that treat large numbers of Medicare Advantage patients.
 
Medicare Advantage is the term the Centers for Medicare & Medicaid Services uses to describe all-inclusive Medicare coverage for seniors provided by the private sector. This coverage includes the core government-funded Medicare program plus benefits such as vision, dental, physical fitness programs and the purchase of over-the-counter drugs.

Agilon typically signs 20-year contracts with physician groups to manage their costs. Through its regional networks, the company shares in the savings its capitated model may achieve.

Agilon also signs contracts with insurers in each region it serves, making it financially responsible for its physician groups clients' provision of health care services to Medicare Advantage patients. According to the company's website, it focuses on "offering a model that rewards improving outcomes for patients, not fee-for-service."

Agilon Health also offers physician groups access to the expertise and resources of other physician groups in its regional networks, with the aim of improving elderly patient outcomes and keeping costs in check.

But according to its securities registration filing, Agilon has had difficulty keeping its own costs in check.
 
"We have incurred significant net losses in the past. … As a result of these losses, we had (an) accumulated deficit of $551.2 million as of Dec. 31, 2020," the company said in its filing.
 
"We expect that our expenses will increase substantially in the foreseeable future and our losses will continue, including for the year ended Dec. 31, 2021, in part as we invest in growing our business, expanding our management team, building relationships with physician partners and payors, developing new services, and complying with the requirements associated with being a public company," the filing continued.

There's also the risk over time that Agilon's physician group clients are unable to keep their own medical costs within the contractual parameters, despite their own best efforts or the cost-control guidance from Agilon. For example, patient cases may be more complex on average than anticipated, requiring more treatment. Or drug prices might rise faster than expected.
 
"Our actual medical claims liabilities for a particular quarter or other period could differ significantly from the amounts estimated and reserved for that quarter or period," the company said in its filing. "If our actual liability for claims payments is higher than previously estimated, our earnings in any particular quarter or annual period could be negatively affected."
 
All this could make for an unpredictable investor response if and when Agilon goes public.
For reprint and licensing requests for this article, CLICK HERE.