News Corp. to Pay $275 Million for Investor's Business Daily
Thursday, March 25, 2021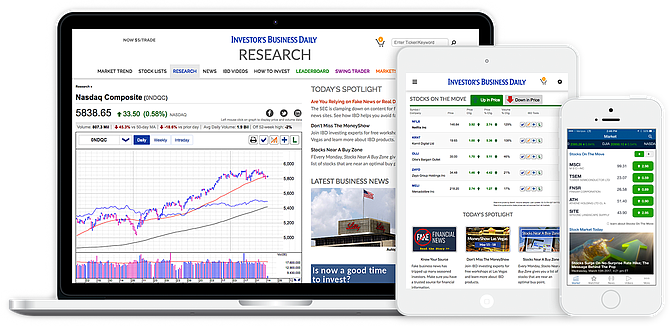 Playa Vista-based Investor's Business Daily, which closely covers the stock market in print and online, will be acquired by New York-based media giant News Corp. for $275 million.
News Corp., which owns Dow Jones & Co. and the Wall Street Journal, announced March 25 that it will purchase the newspaper from O'Neil Capital Management Inc., a fund management company based in Playa Vista.
News Corp. expects the acquisition to close during the fourth quarter of its fiscal year ending June 30.
Investor's Business Daily will be operated by Dow Jones and the the paper's 130 staff members will continue to work from its Playa Vista headquarters.
The acquisition will add proprietary data and tools for investors to Dow Jones, News Corp said in the announcement.
"Dow Jones and the Wall Street Journal reported record profits in the last quarter and I have no doubt that IBD's savvy digital products and journalism will significantly bolster profitability at the Dow Jones segment,"  said Robert Thomson, Chief Executive of News Corp.
Investor's Business Daily operates Investors.com. The publication was founded by William O'Neil, chief executive of the publication and O'Neil Capital Management, in 1984.
Investor's Business Daily has around 100,000 digital subscribers, and 90% of its revenues and subscriptions come from its digital platform. According to Adobe Analytics, the publication had 10.8 million average monthly unique website visitors as of February 2021.
The majority of Investor's Business Daily's revenue comes from its investor tools, research and analysis products, which have seen "sharp increases in popularity and profitability," in recent years, News Corp said in its announcement.
"We pride ourselves on helping to educate and empower investors so that they can make smarter, more profitable investing decisions," said O'Neil. "We can't think of a better place than News Corp. and Dow Jones to take Investor's Business Daily into its next phase of growth and create even more value for our loyal subscribers."
For reprint and licensing requests for this article, CLICK HERE.