SpaceX Launches Fourth Starlink Mission This Month
Wednesday, March 24, 2021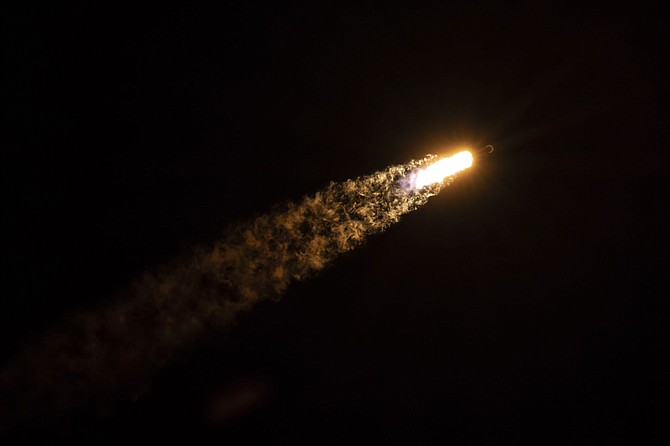 Space Exploration Technologies Corp. completed its fourth mission of the month in the early morning of March 24, launching 60 Starlink satellites from the Cape Canaveral Space Force Station.
The company has now deployed more than 400 Starlink satellites since the start of 2021 and has launched nine total missions.
SpaceX set a record in 2020 with 26 successful missions and appears on pace to shatter that total this year.
In its latest launch, SpaceX reused a first-stage rocket booster that had previously been launched and re-landed five times. The first-stage rocket landed smoothly back on Earth aboard a drone ship stationed in the Atlantic Ocean.
SpaceX's Starlink program is a major contributor to the company's busy launch schedule. It aims to create a global broadband network using constellations of thousands of small satellites launched into low-Earth orbit.
Since 2019, SpaceX has deployed more than 1,300 Starlink satellites. The company eventually plans to launch more than 10,000 in order to maximize service around the globe.
Beta testing for the Starlink network began last year in select parts of North America. It later expanded to the United Kingdom and the areas where broadband service is available continue to expand.
SpaceX has billed Starlink as a high-speed internet service option for customers in remote places where fiber networks haven't been established. The Federal Communications Commission announced in December that SpaceX had been selected to receive nearly $900 million in subsidies to provide internet in rural areas.
In testing, SpaceX has charged $99 per month for internet access provided through Starlink, plus $499 in up-front equipment costs.
For reprint and licensing requests for this article, CLICK HERE.