GoodRx Launches Covid-19 Vaccine Guide
Wednesday, March 24, 2021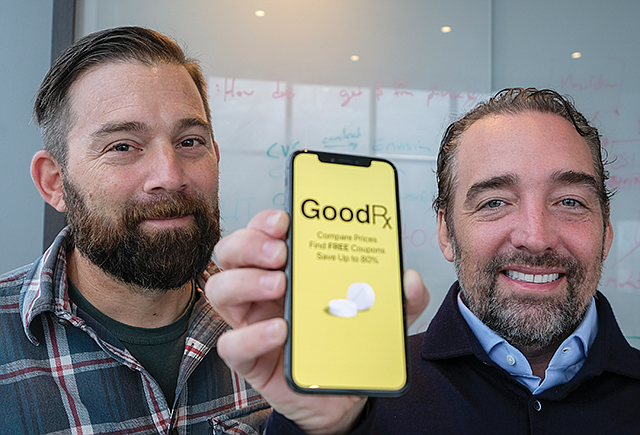 GoodRx Holdings Inc. has rolled out a guide to help people across the country find and book appointments for Covid-19 vaccines. 
The
Vaccine Guide, which is live on the GoodRx website, is designed to help consumers navigate the often confusing process of tracking down a dose. 
GoodRx's Vaccine Guide has a user-friendly interface and tracks daily inventory and available appointments at nearby pharmacies, as well as government-run vaccine sites, hospitals and clinics. It's using data from the Centers for Disease Control and Prevention and VaccineFinder, a free online service developed by and operated by Boston Children's Hospital.
"We founded GoodRx to help guide people through the complex health care system, and nothing has been more confusing or overwhelming than the roll-out of the COVID-19 vaccine," said co-Chief Executive and co-Founder Doug Hirsch. "With the Vaccine Guide, we have created a site where available information is organized and centralized in one place, and then delivered directly to consumers in a digestible manner. Our hope is that it will help streamline available information so Americans easily find a vaccination appointment near them as soon as they are eligible."
The website, however, isn't entirely comprehensive. In several Los Angeles zip codes, it only shows vaccine availability for CVS and RiteAid and does not appear to include appointments available through Carbon Health, PrepMod and Kaiser Permanente, for example.
According to GoodRx, more than 1.8 million Americans have signed up for its guide. The Santa Monica-based company said the platform tracks vaccine availability in real-time and logs changes as often as every five minutes.
Users also have the option to sign up for text message notifications about vaccine availability. 
GoodRx is known for its app that allows consumers to comparison price shop for prescription drugs. The company went public in September, and in March reported annual net income of $133 million for 2020.
In the fourth quarter, its subscriber base soared to 5.6 million.
For reprint and licensing requests for this article, CLICK HERE.